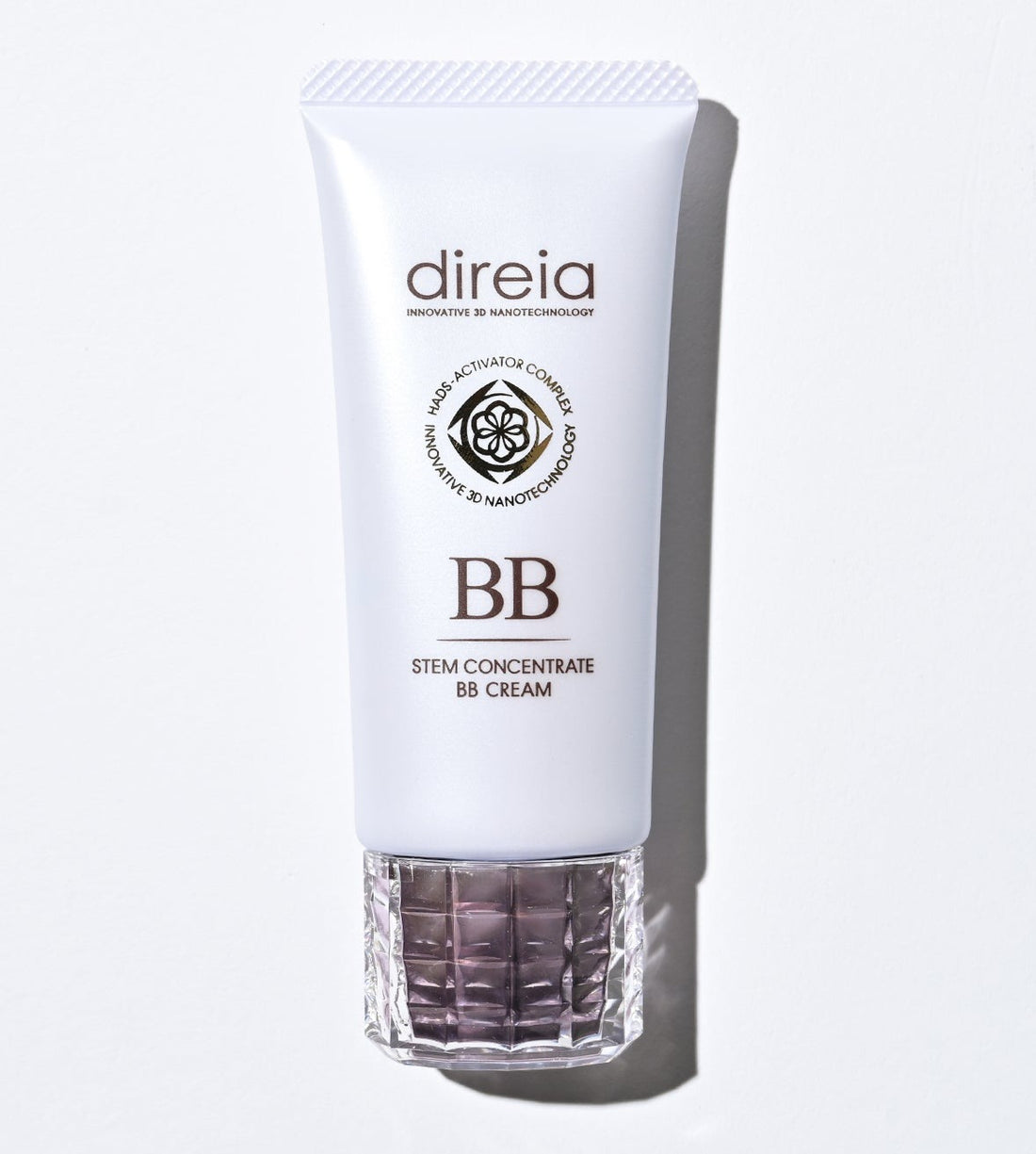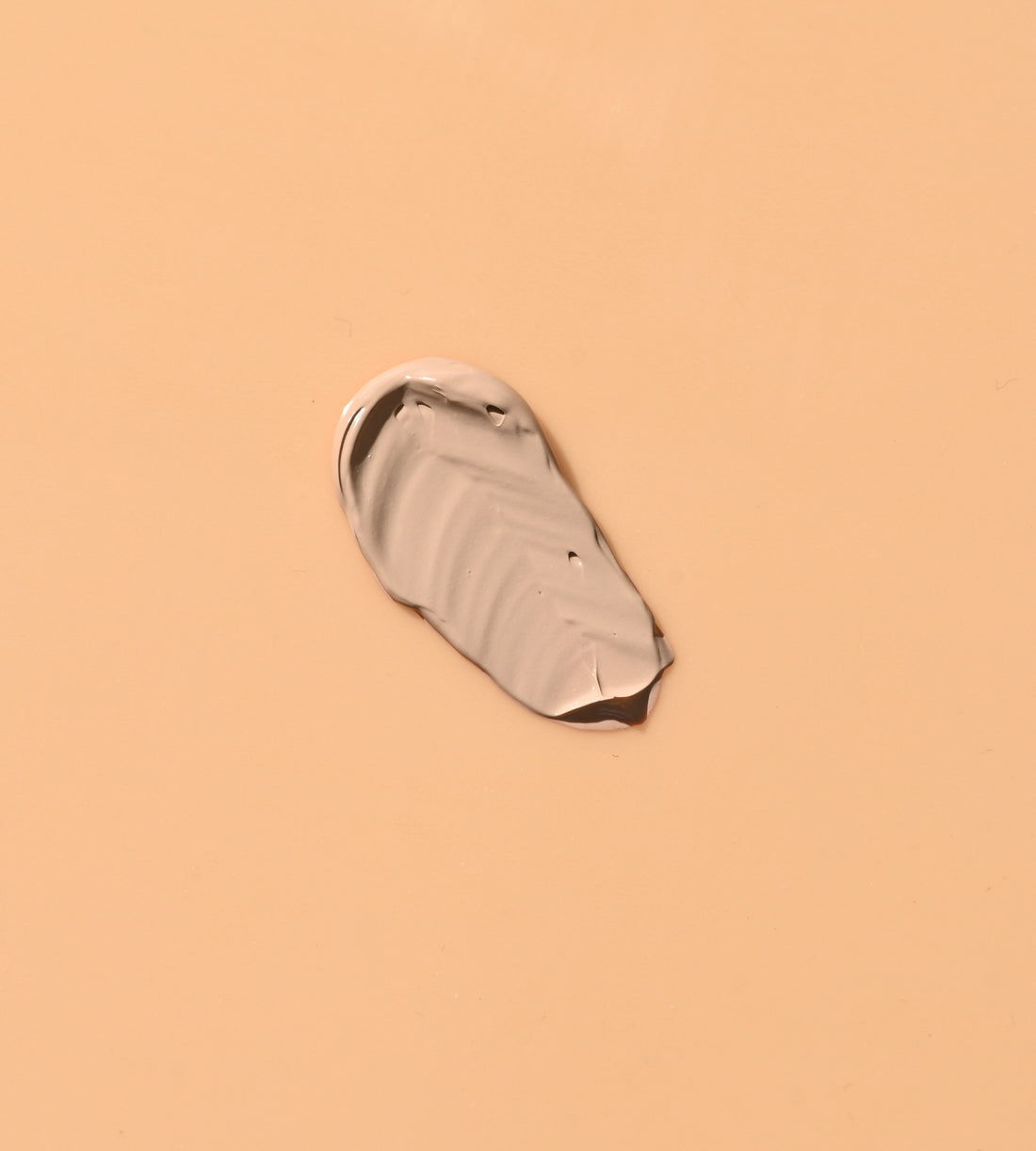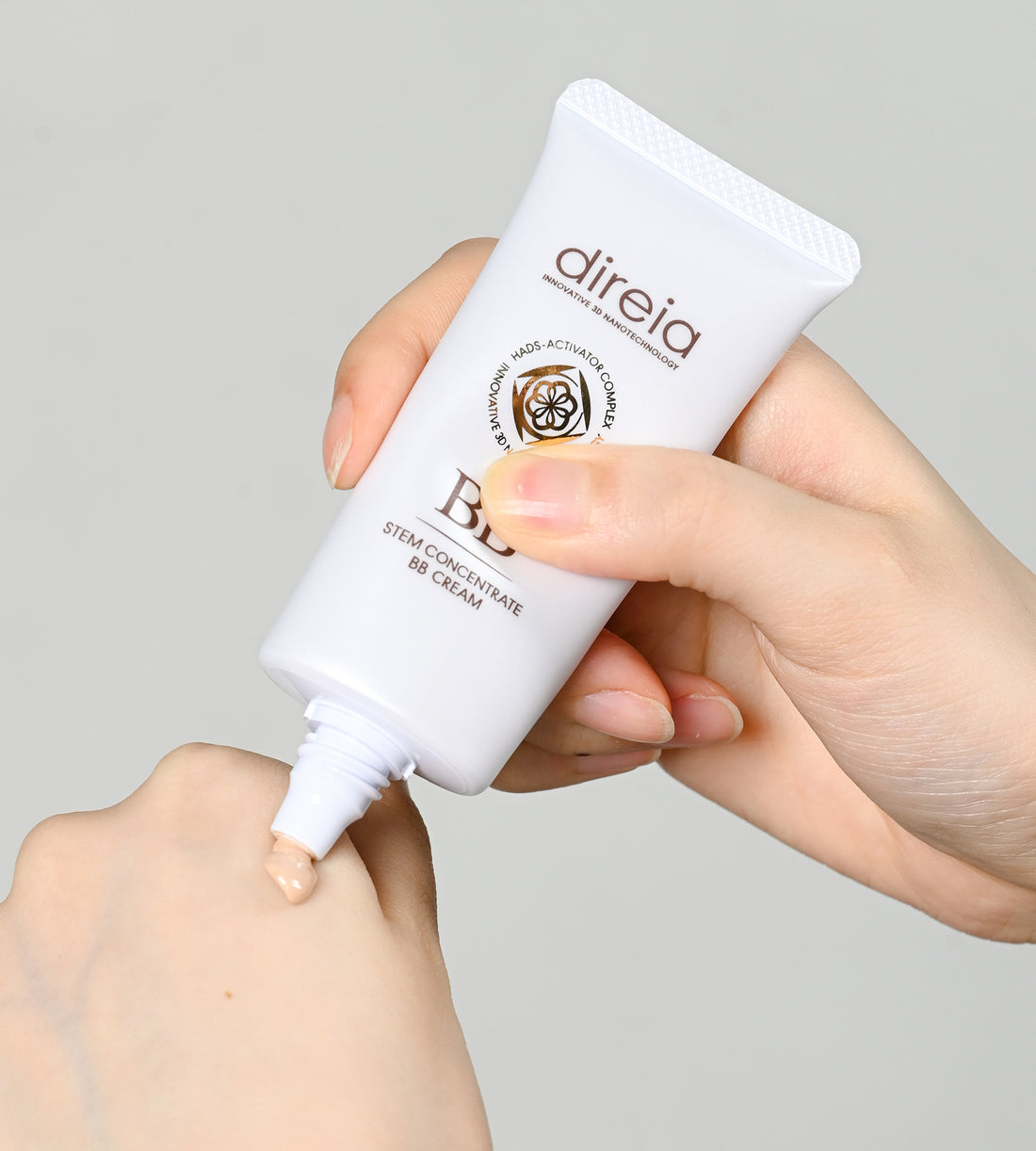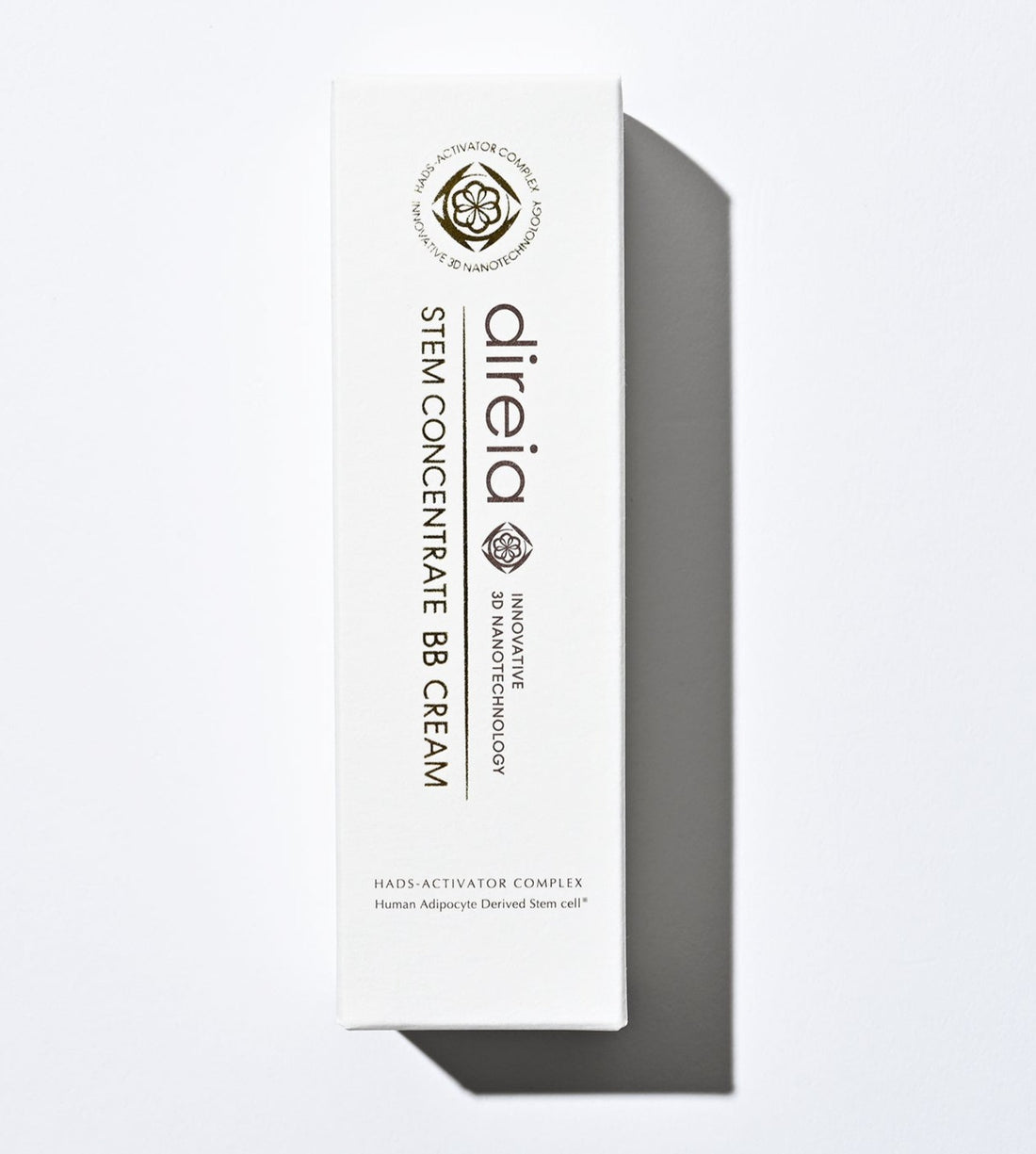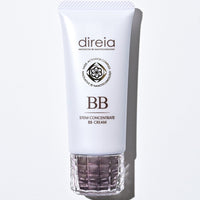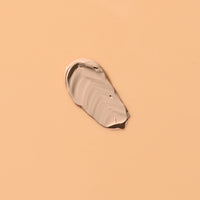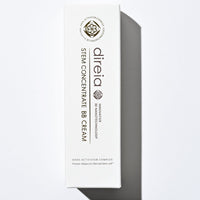 STEM CONCENTRATE BB CREAM 40g YELLOW
SKU#: kz-061
An anti-aging BB cream with stem cell technology
ACTIVE INGREDIENTS: Collagen,Vitamin C,Lysine (Amino Acids),Oligopeptide,Stem Cell,Tocopherol (Vitamin E)
An anti-aging BB cream formulated with Stem Cell Technology to provide skincare benefits with light coverage for a flawless complexion.
This anti-aging BB cream provides the light coverage needed for a flawless daily complexion while delivering the benefits of Japanese skincare products. Its formula leverages cutting-edge Japanese Stem Cell Technology, Oligopeptides and Jojoba Esters to provide moisture and firming effects as well as protection from external aggressors. Natural weightless coverage shields the skin and hides imperfections for a pristine complexion every day.

+ Provides moisture and firming effects
+ Provides light coverage for a flawless complexion
+ Provides protection from external aggressors
Normal, Dry, and Combination Skin
Made in Japan. Alcohol-free. Paraben-free. Silicone-free. Contains no mineral oils or UV absorbers. Size: 40g
Key Ingredients

Stem Cell Extract
Helps promote cell turnover and increase collagen production.
---

Ascorbyl Propyl Hyaluronate
A vitamin C derivative that promotes collagen production and provides a brightening effect.
---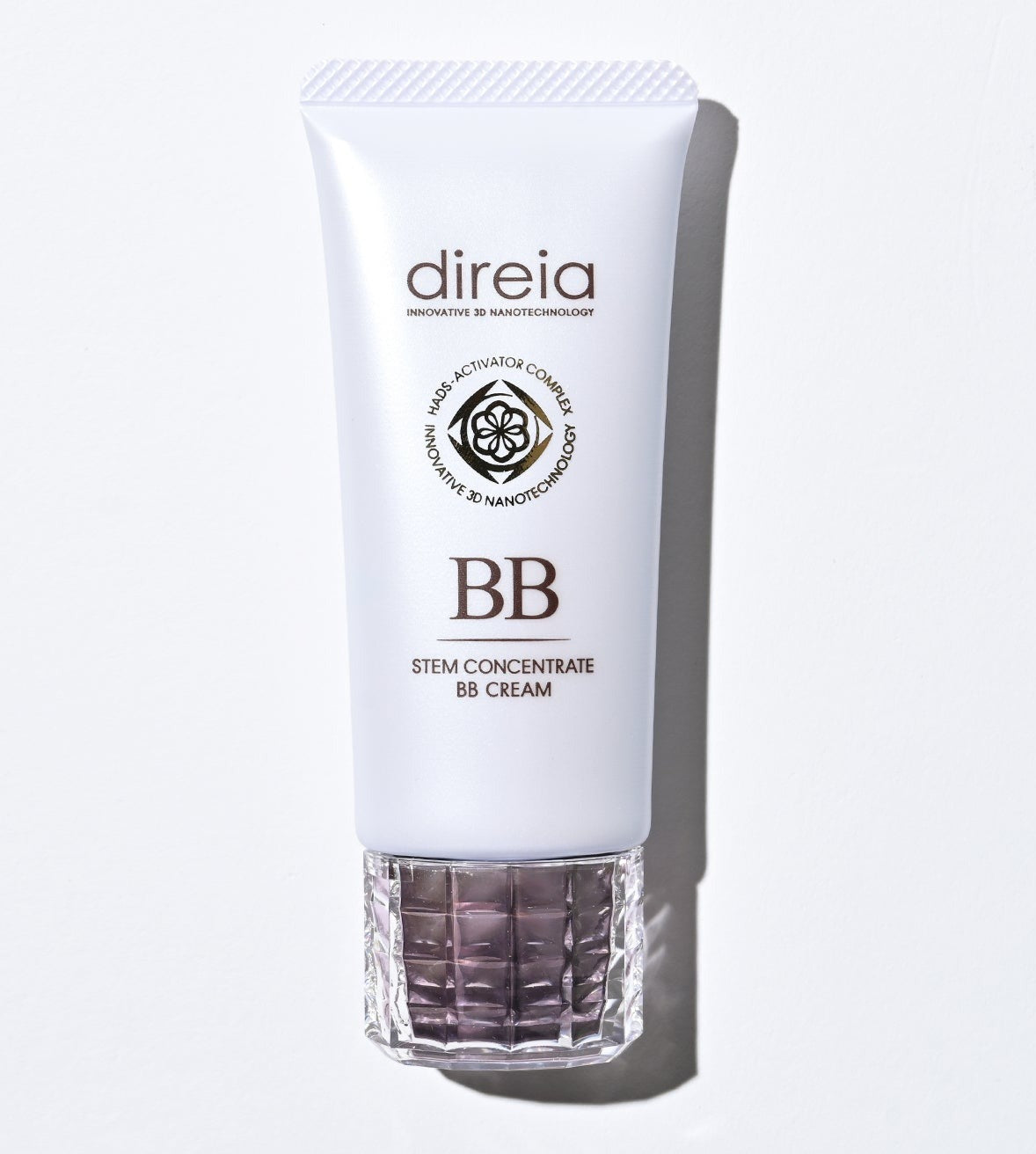 Oligopeptide
Helps boost collagen for plumper skin.
---

Jojoba Esters
Provides moisture and helps soften the skin.
---
How to use
Put a small amount (pearl size) on back of hand and apply BB cream to 5 points on face (both cheeks, forehead, tip of chin, and bridge of nose). Use middle and ring fingers to spread evenly. Since hairlines tend to be uneven, apply cream carefully. Gently tap remaining BB cream on eye lids and eye area to blend in. For best finishing results, blend entire area with a thick sponge.
This product is for step 5 for moisture lock and protection.