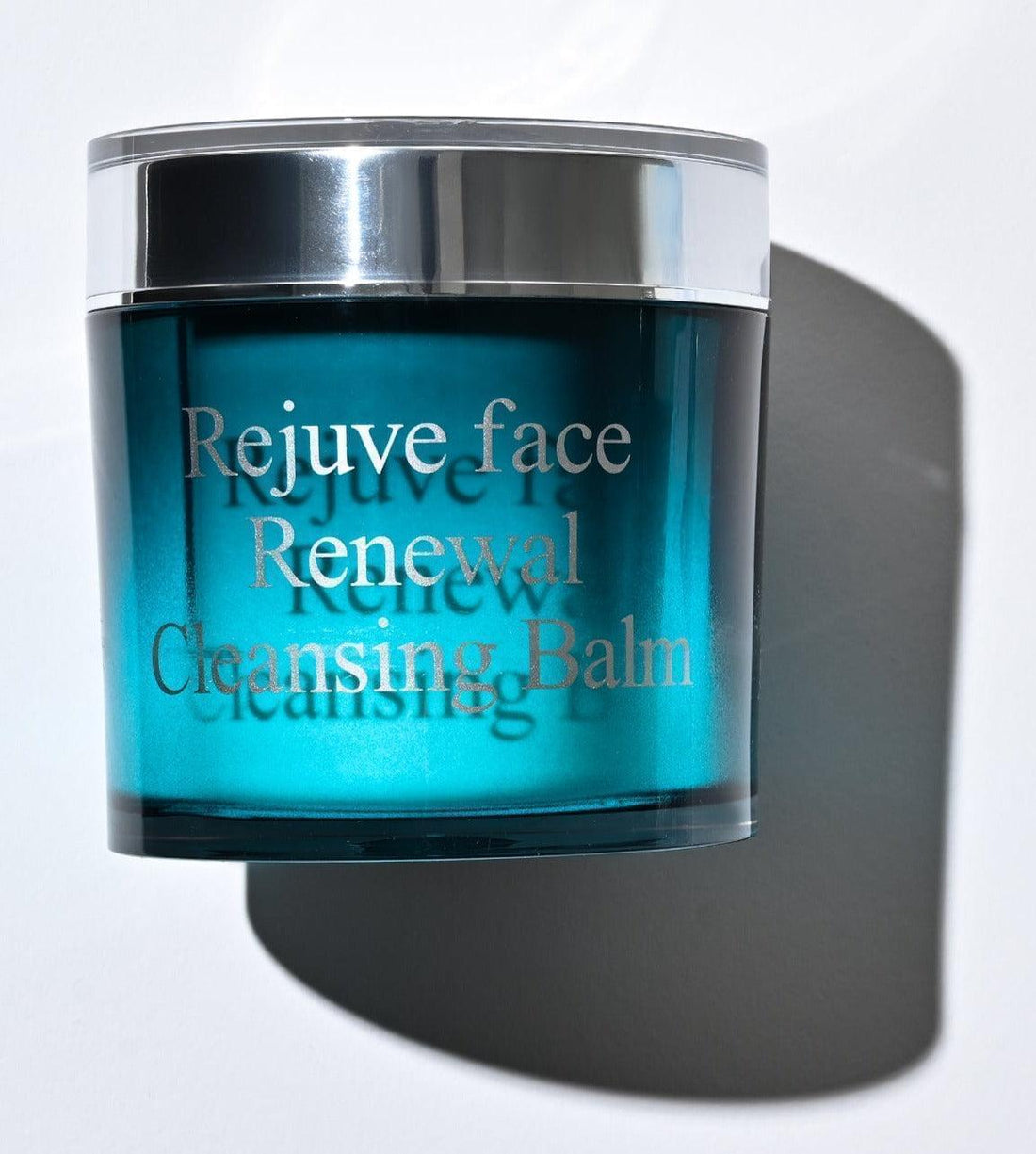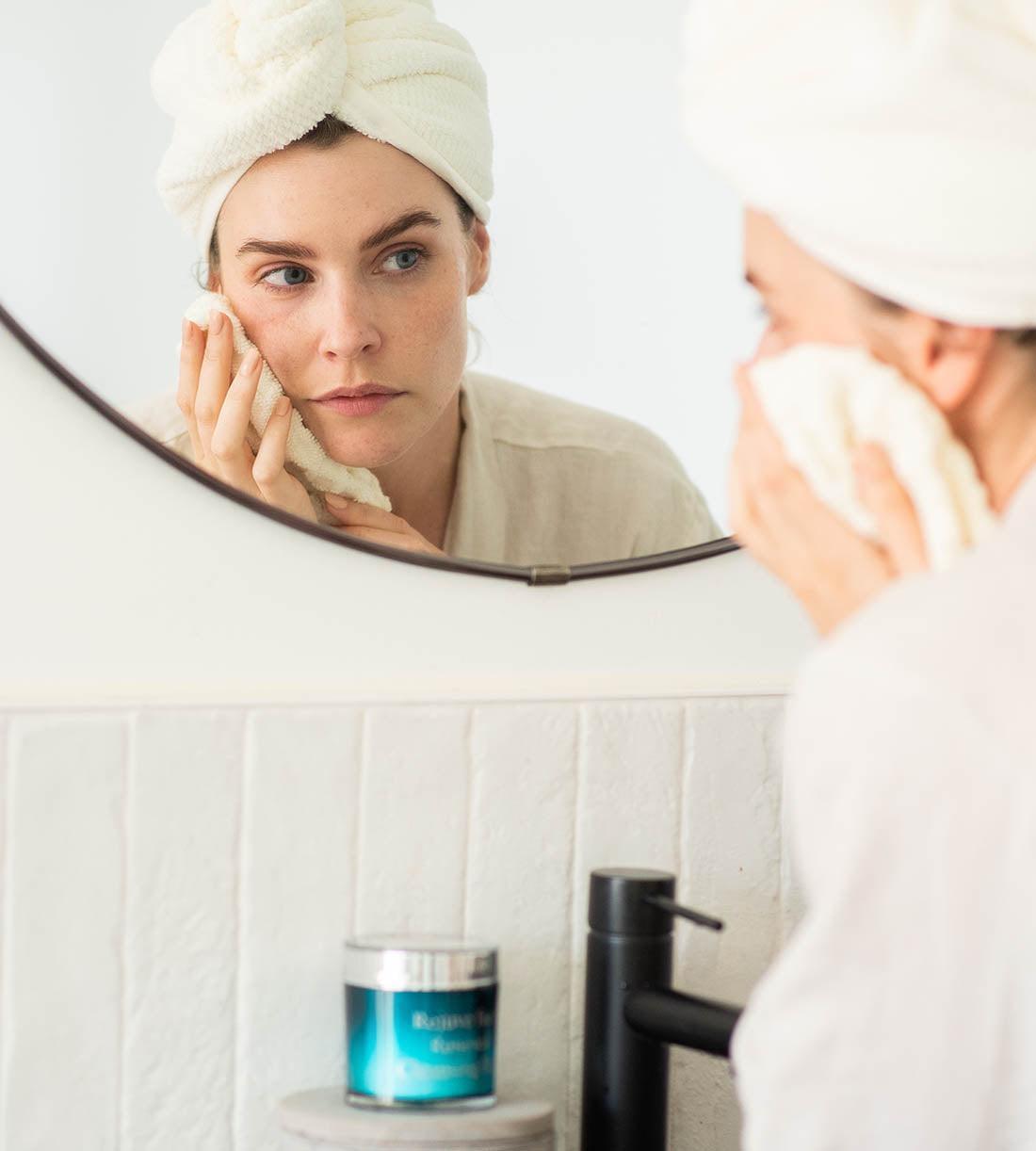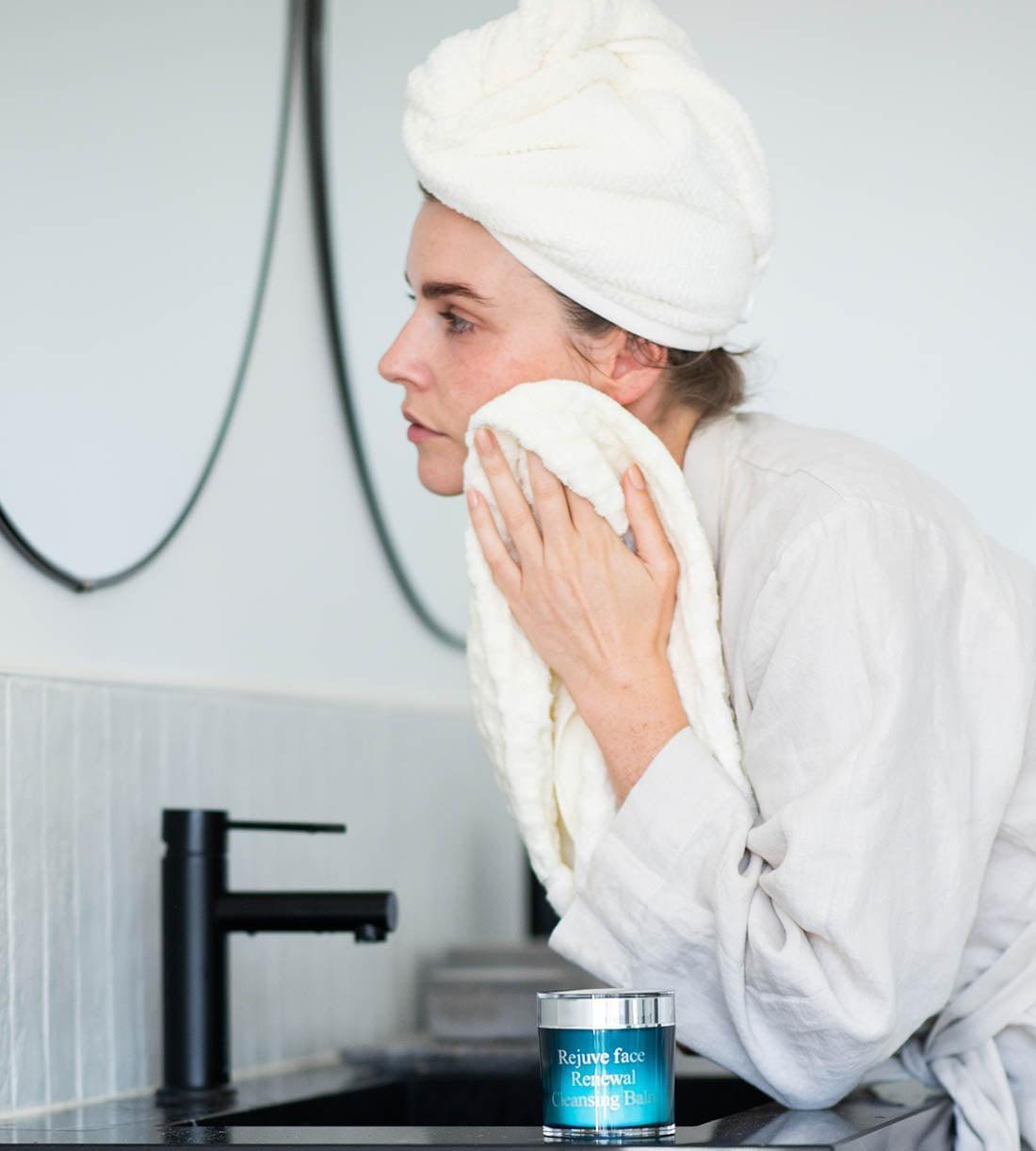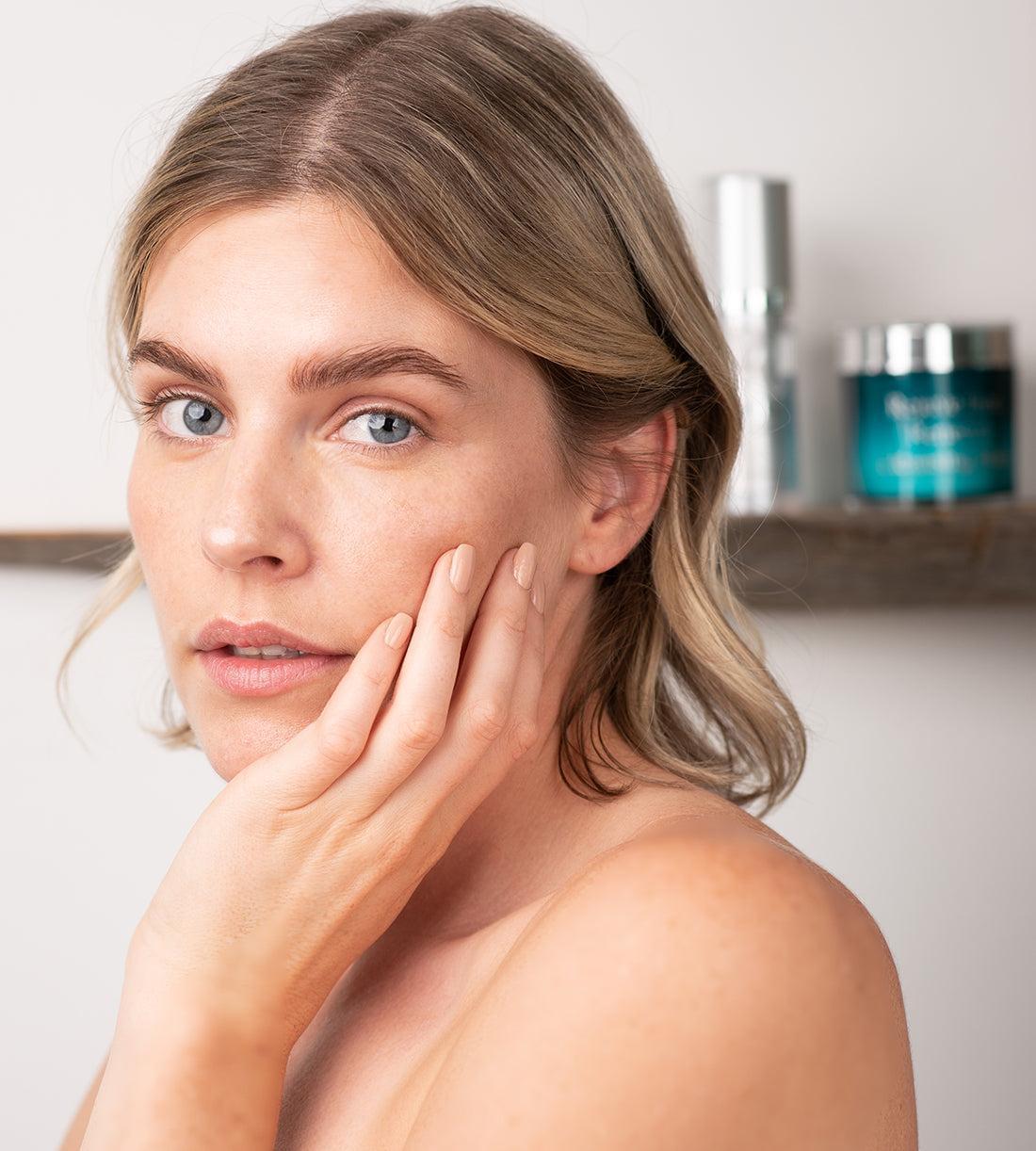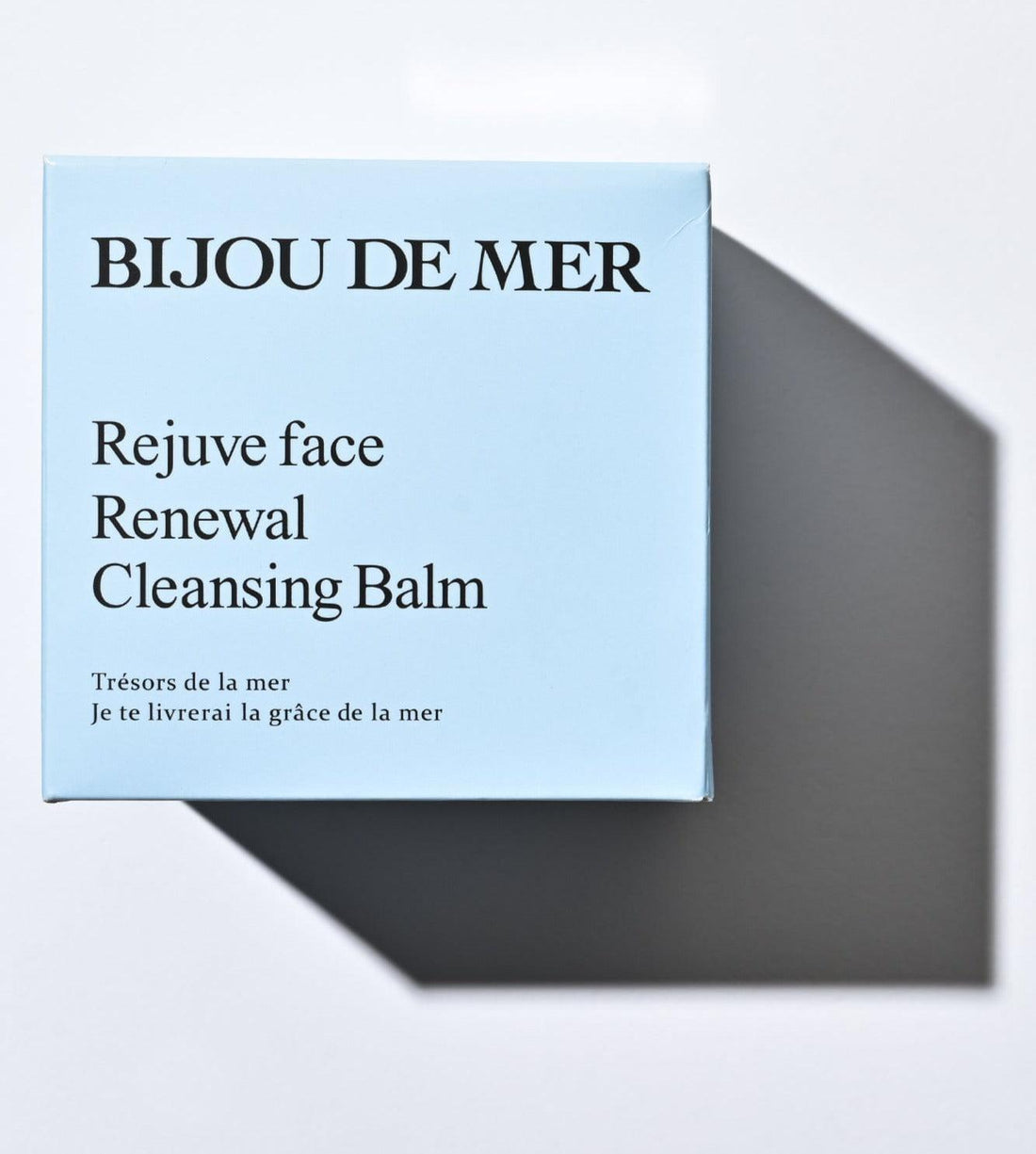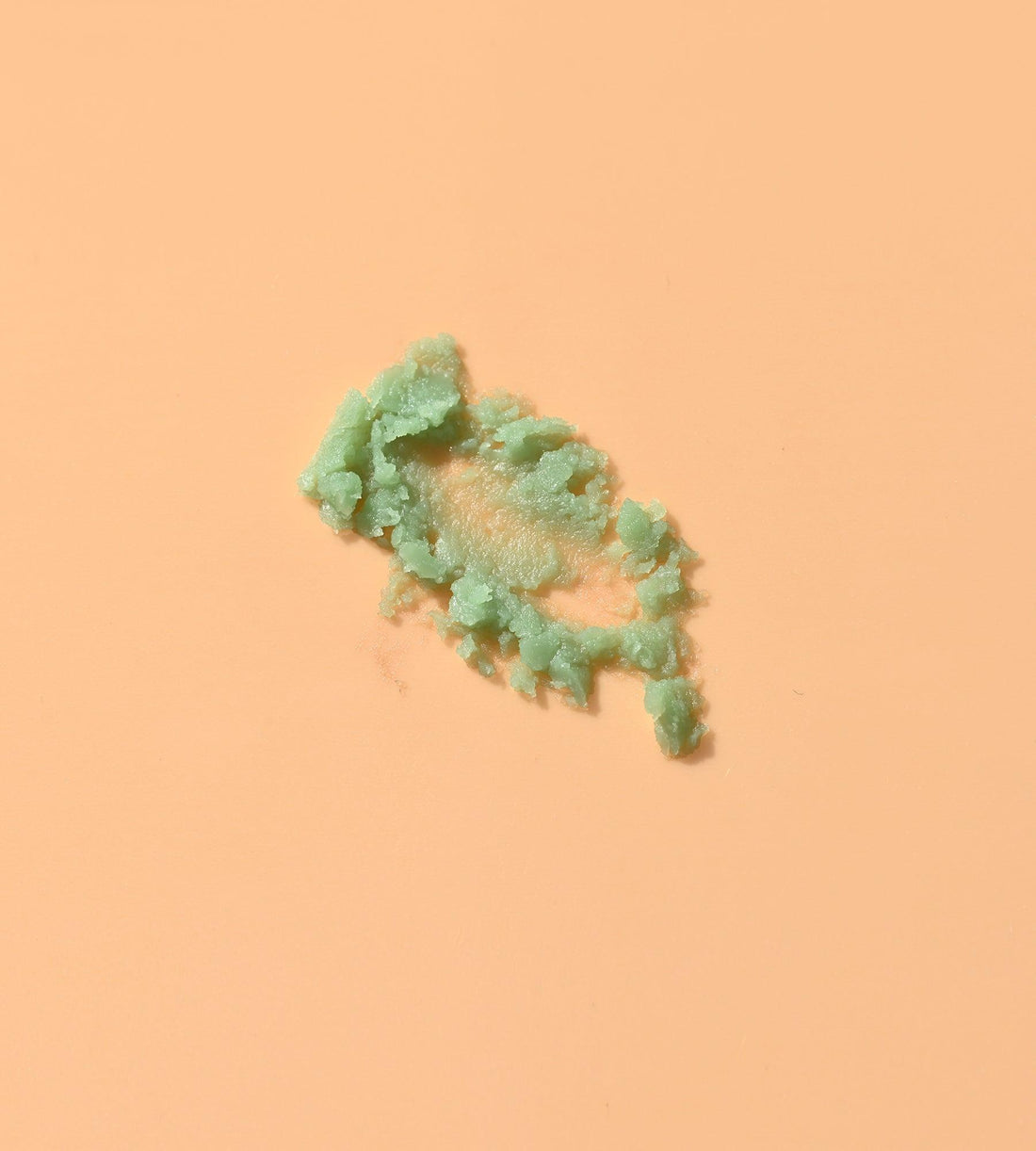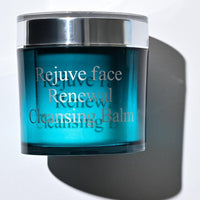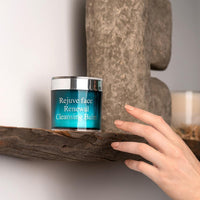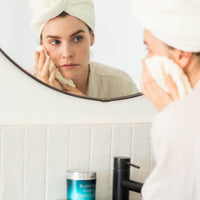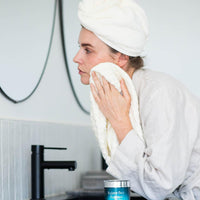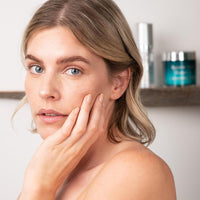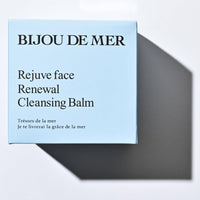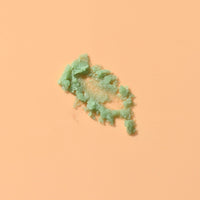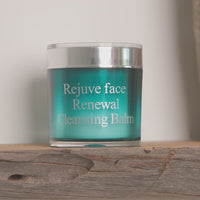 BIJOU DE MER | Rejuve Face Renewal Cleansing Balm
SKU#: kz-029
Melt away makeup and grime with a Japanese cleansing balm that deeply purifies pores, smoothes texture and brightens the skin using powerful Algae extracts.
ACTIVE INGREDIENTS: Retinol
A cleansing balm that melts into the skin for a more radiant complexion.
Rejuve Face Renewal Cleansing Balm elevates any skincare routine with its luxuriously smooth—and beneficial—formula. This rich balm effortlessly melts into the skin when applied, deeply purifying pores and relieving the skin of all makeup and daily buildup. As this Japanese cleansing balm washes away the day, it leaves behind glowing, more radiant skin with a balanced and lighter complexion.
Inspired by the seas of Japan, this deep cleansing balm is effective yet gentle enough for all skin types. Bacillus Ferment removes dead skin cells while Brown Algae Extract smooths and conditions the skin, unveiling a glowing, youthful complexion that shimmers like the sea. Natural Hawthorne Fruit brightens skin tone and releases antioxidants to power up this cleansing ritual.
Key Ingredients

Brown Algae Extract
Provides moisturizing, conditioning and smoothing benefits.
---

Brown Algae Extract
Helps moisturize and soothe the skin.
---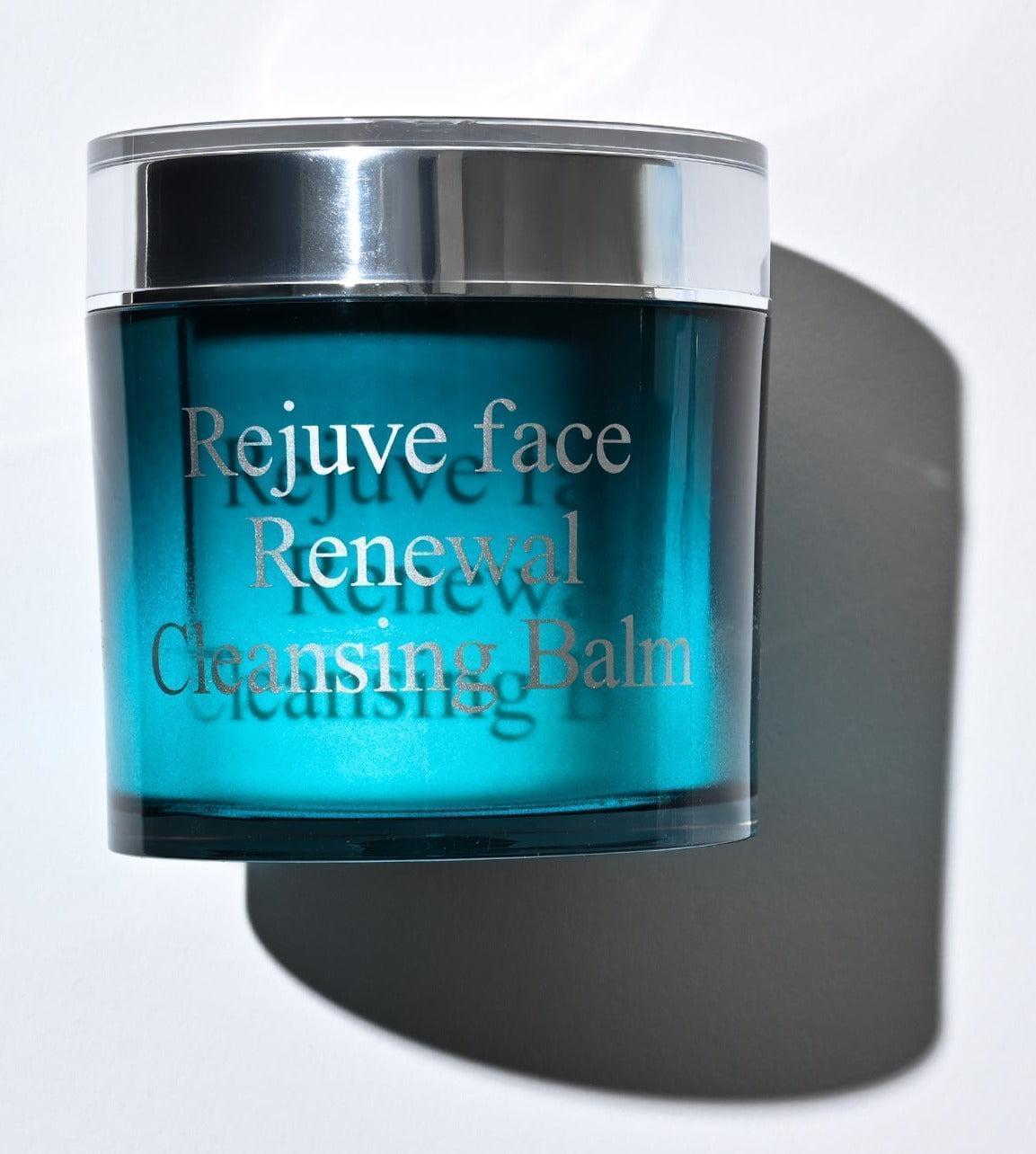 Bacillus Ferment
Helps remove dead skin cells for a smoother complexion.
---

Hawthorne Fruit Extract
Delivers powerful antioxidants that brighten and protect the skin.
---
How to use
Use this cleansing balm like any other facial cleanser. Scoop product with spatula, apply to face with hands, massage in product to melt away makeup and grime, and rinse away. Washing the face twice is not necessary with this deep cleanser.
For optimal benefits, use this product as a massing cream twice per week. Take 1.5 times the usual product amount and spread across a dry face, allowing its oils to blend with makeup. Then, add lukewarm water and emulsify so oils become white. (This change in color indicate stains have been removed!). Rinse away thoroughly.
This product is for step 1 of the double cleansing step.