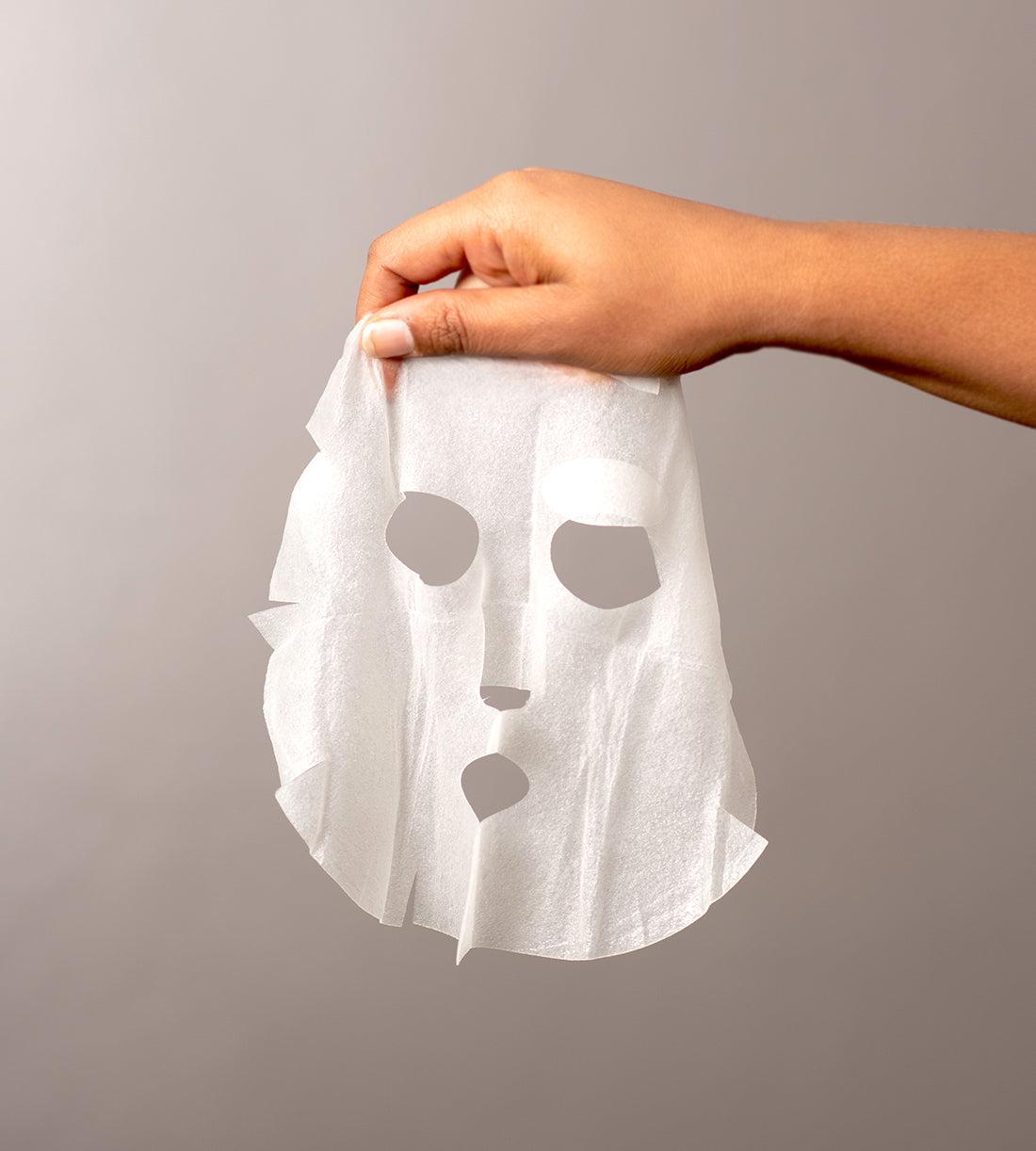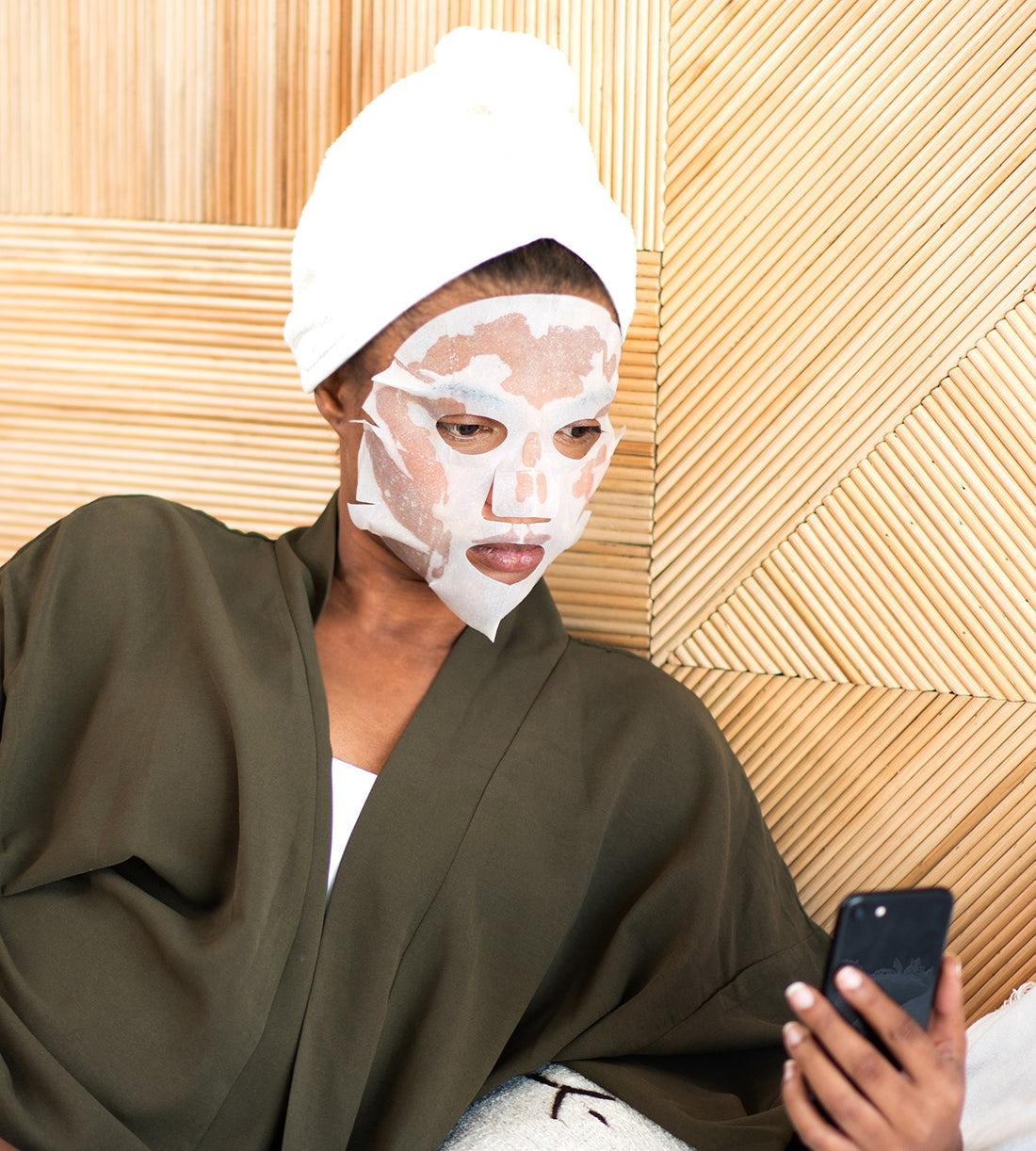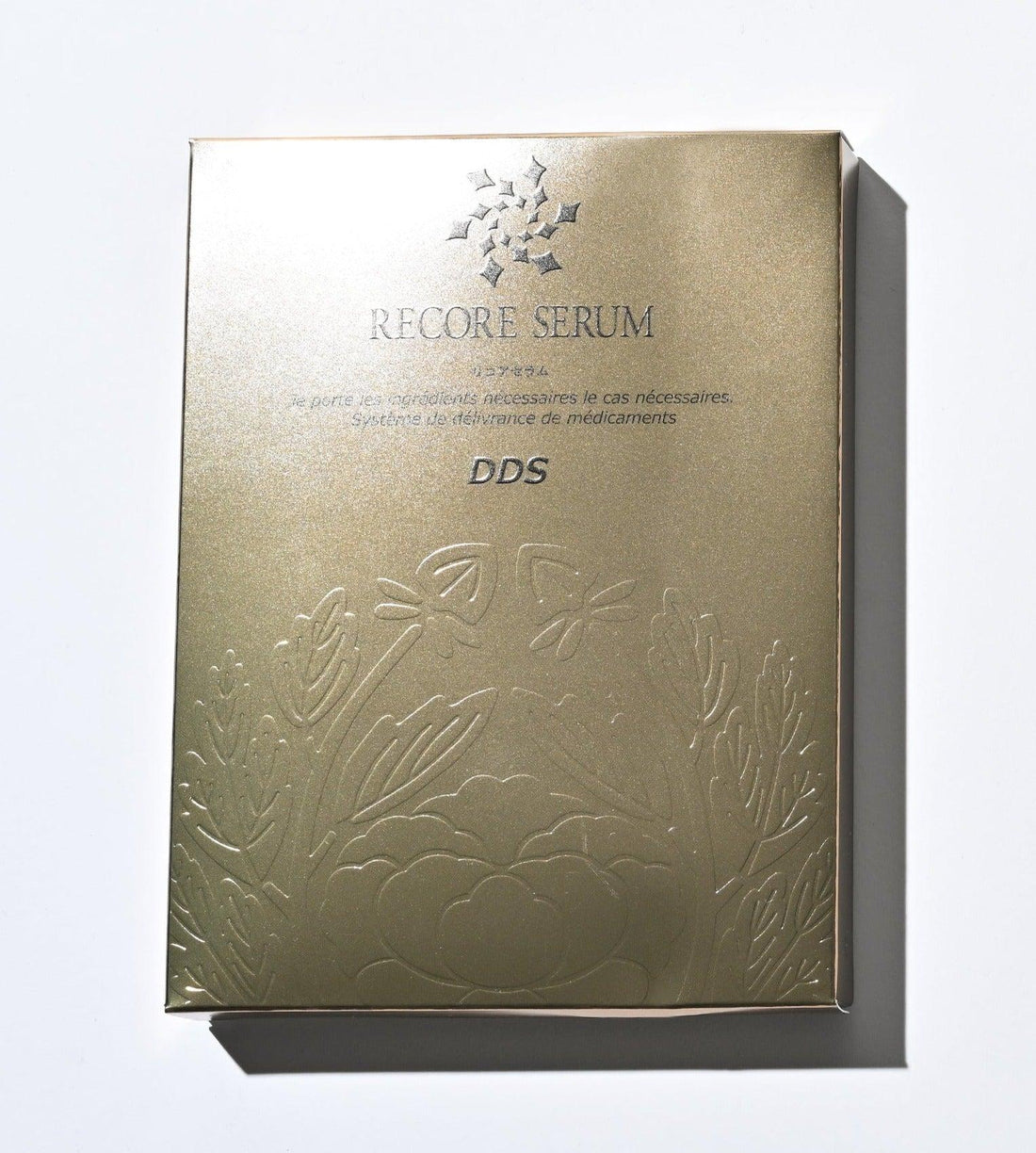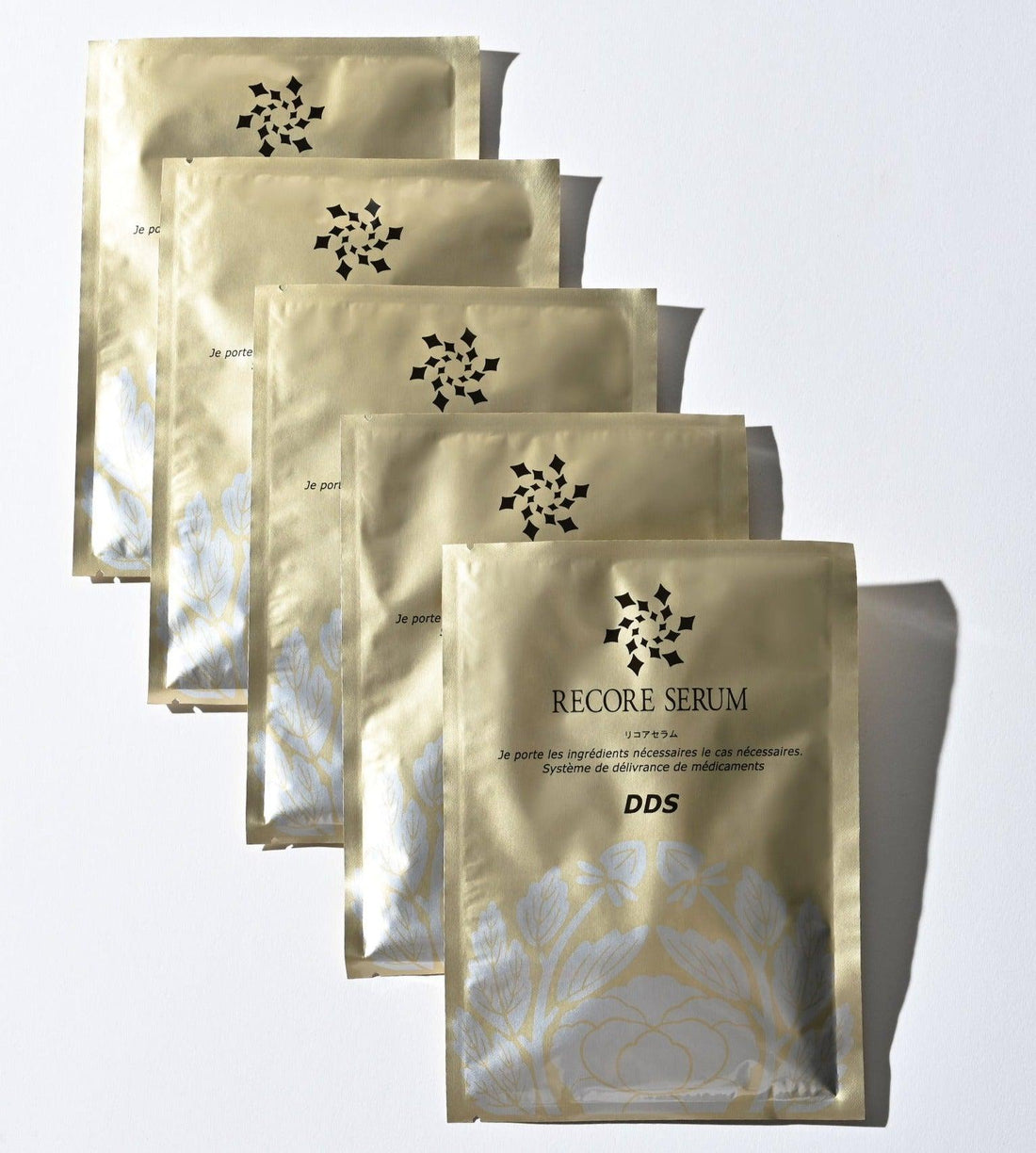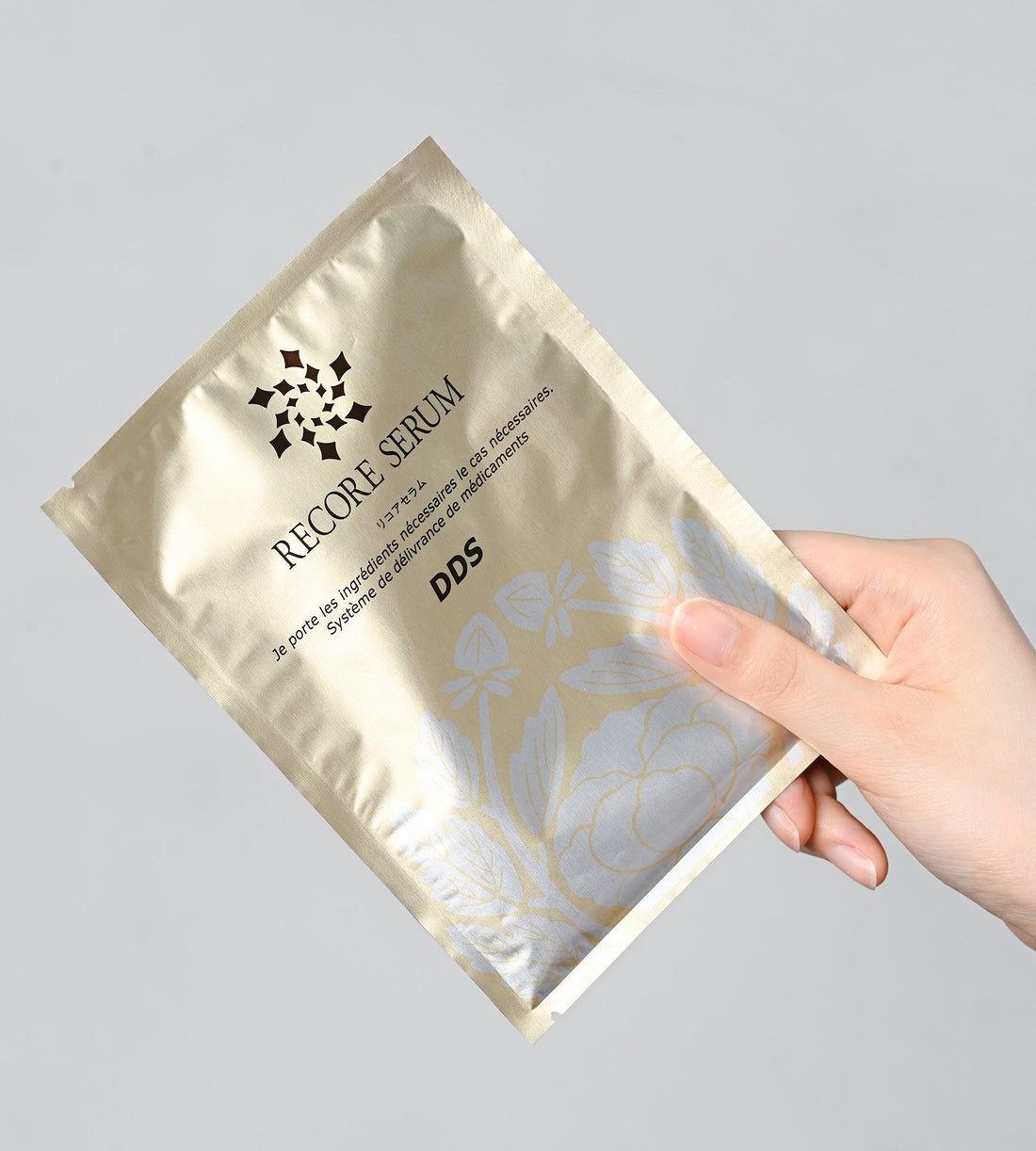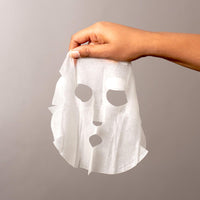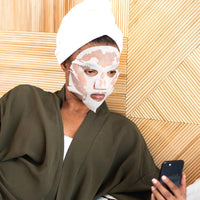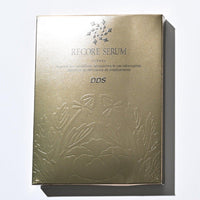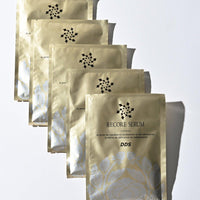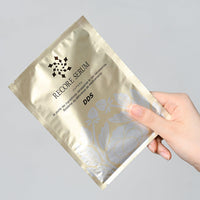 Recore Serum | Japanese Stem Cell Sheet Masks for Collagen
SKU#: kz-048
Refill your skin's moisture levels with serum sheet masks from Japan. They use stem cell cultures and hyaluronic acid to promote collagen production and moisture.
ACTIVE INGREDIENTS: Collagen, Hyaluronic Acid, Oligopeptide
A rich serum-infused facial sheet mask.
Serums work wonders for the face—but what about a whole bottle? Each Recore Serum DDS Mask submerges the skin with an entire 30ml bottle of Japanese beauty serum. Its compounded formula provides superior results thanks to a unique human stem cell culture solution and other skin plumping active ingredients. Each sheet mask restores suppleness to the skin, promotes long-lasting moisture, and delivers a luxury spa-like treatment at home.
Recore Serum Sheet Masks dive into the science of modern stem cells. This concentrated, luxurious Japanese formula was specifically designed to firm, plump, and hydrate the skin. Other active ingredients like Oligopeptides boost collagen production to reduce the appearance of fine lines and Hyaluronic Acid promotes long-lasting hydration as it attracts water beneath the skin.

Each sheet mask is fresh to the touch and soaked with a watery, compounded solution. The soft sheet application ensures that the skin soaks up every last drop of this anti-aging, beautifying serum.
Normal, Dry, and Combination Skin
Made in Japan. Includes 30ml x 5 sheets.
Key Ingredients

Adipocyte Conditioned Media Extract
Helps promote skin repair.
---

Geranium Robertianum Extract
Helps prevent inflammation and photoaging.
---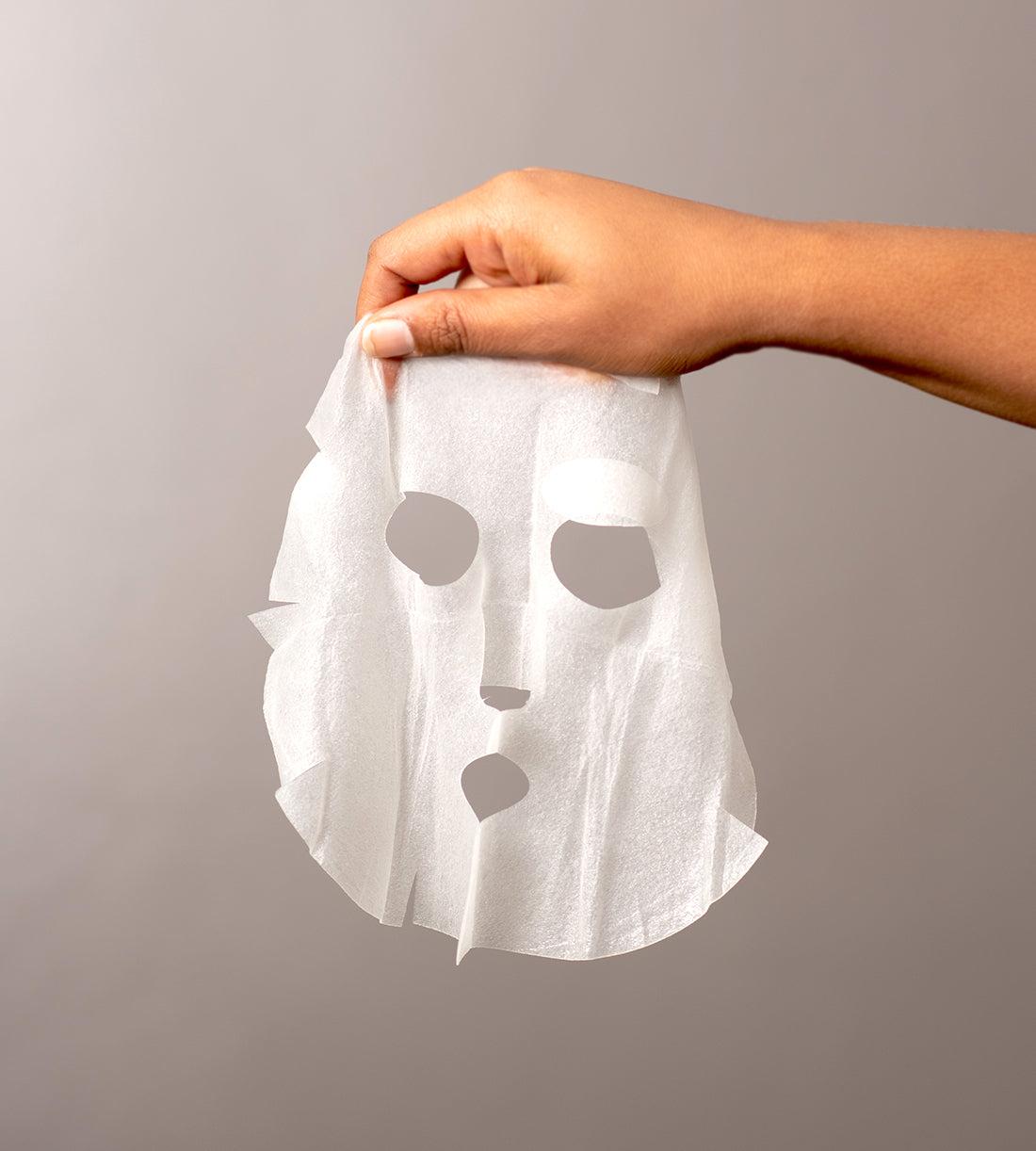 Oligopeptide
Helps boost collagen for plumper skin.
---

Hyaluronic Acid
Attracts and maintains moisture to enhance skin suppleness.
---
How to use
1. Apply beauty serum to tone the skin, then remove the mask from the sachet. 2. Gently unfold the mask and align it with the eyes then the mouth, allowing it to adhere to the entire face. 3. Remove the mask about 10 to 15 minutes later. Gently massage the remaining beauty serum into the skin. The remaining beauty serum can also be used on the neck or on the body. *Treatment with emulsion and cream should be applied after the pack.
This product is for step 4, the serum and treatments step.