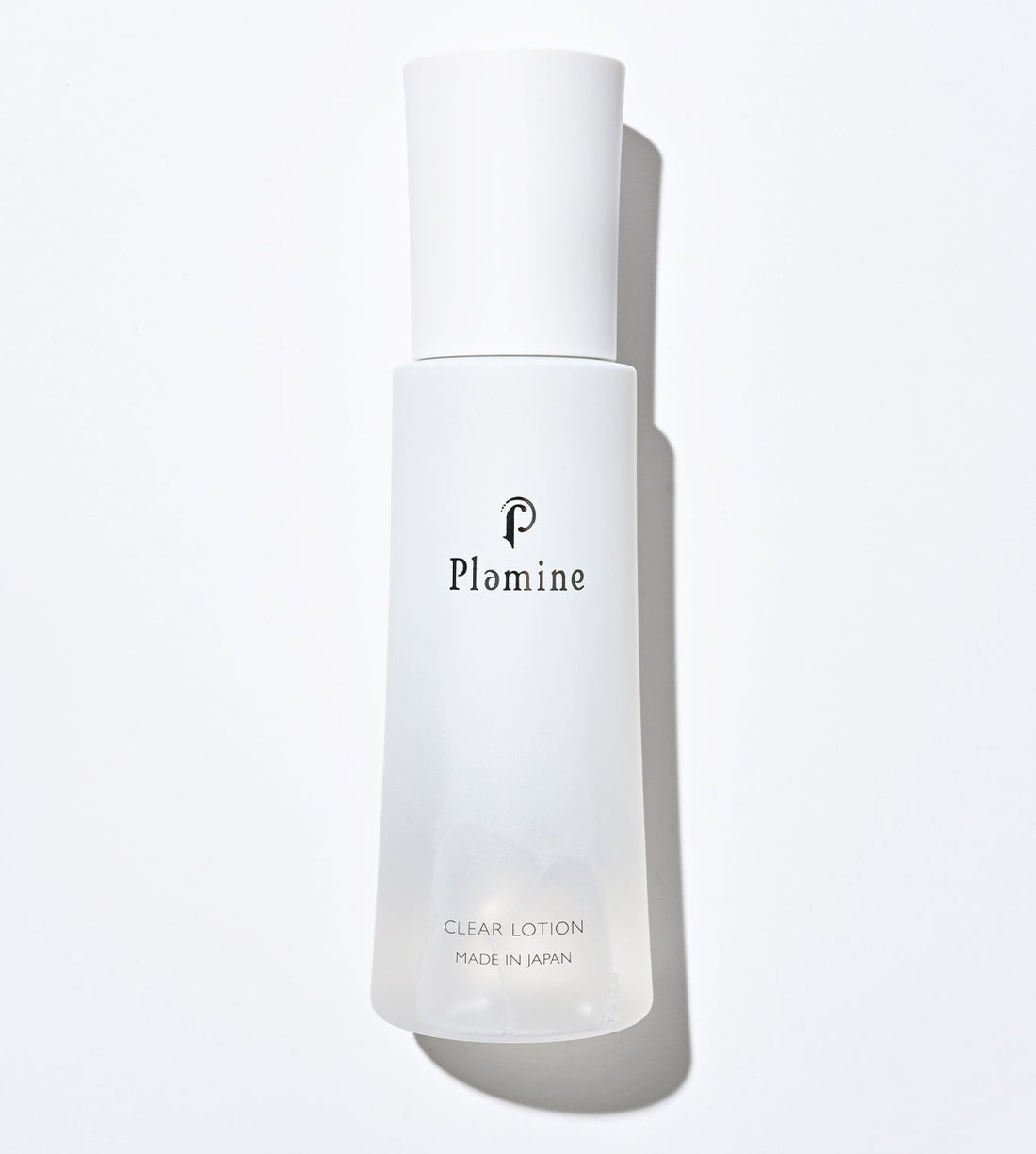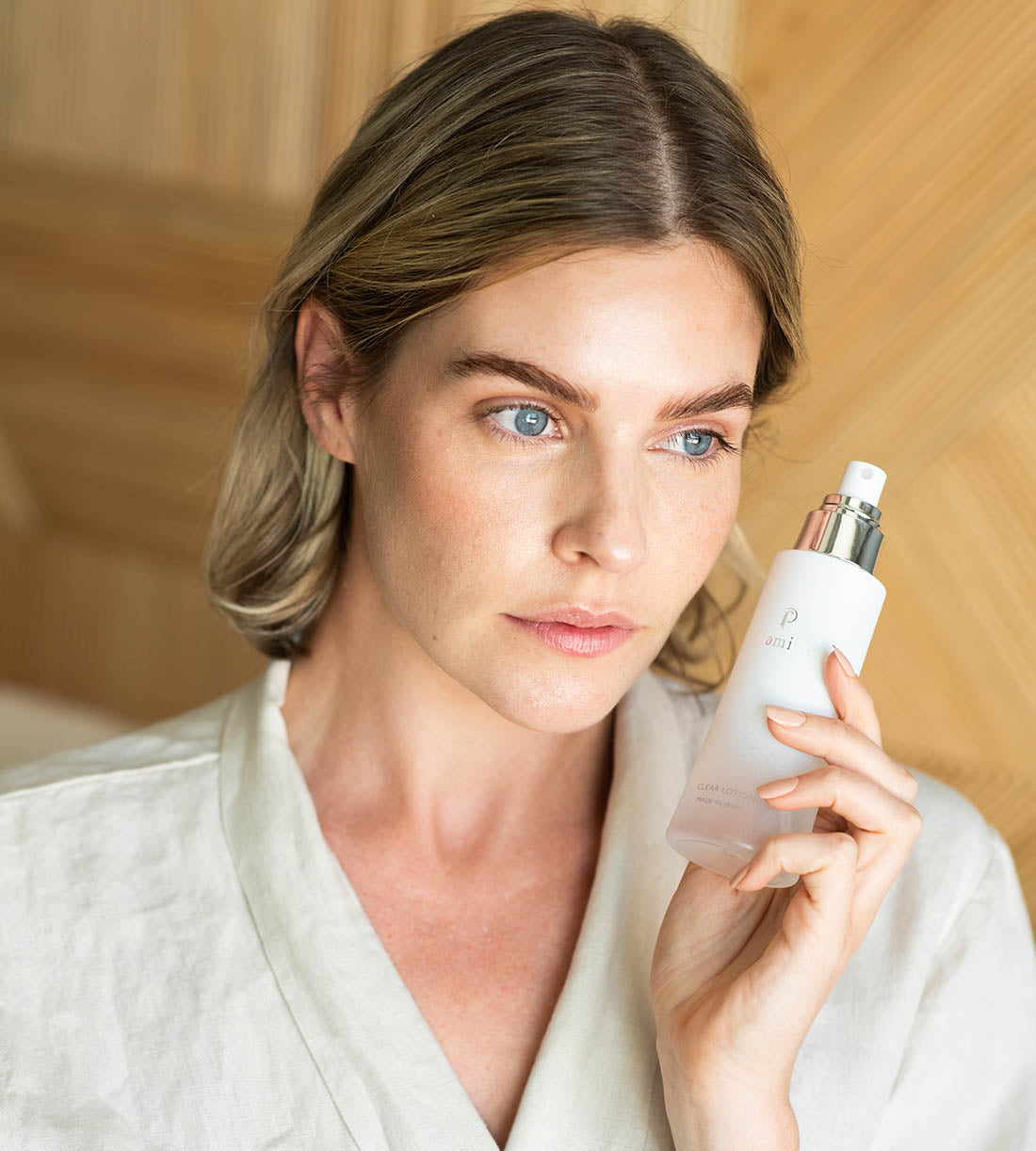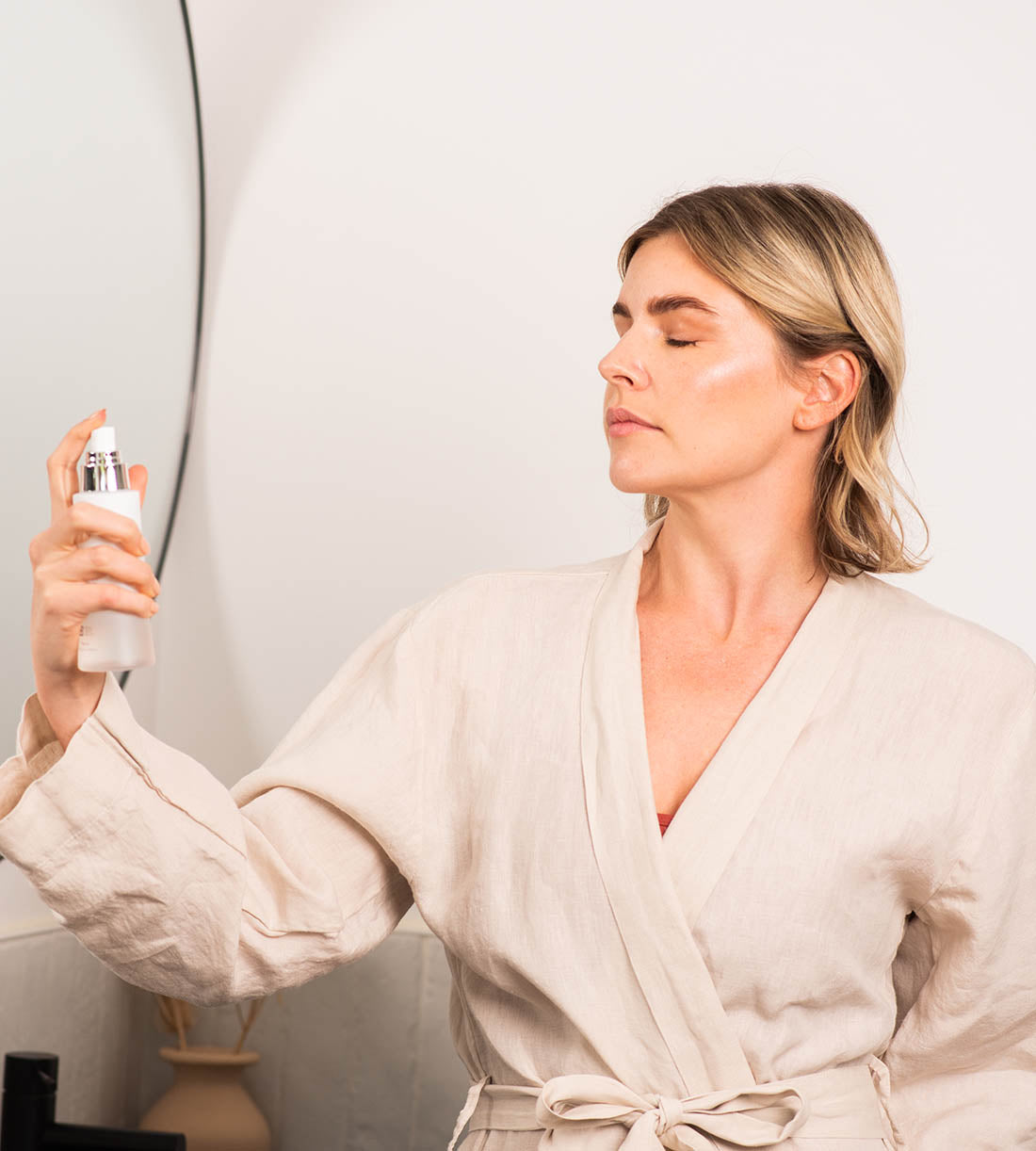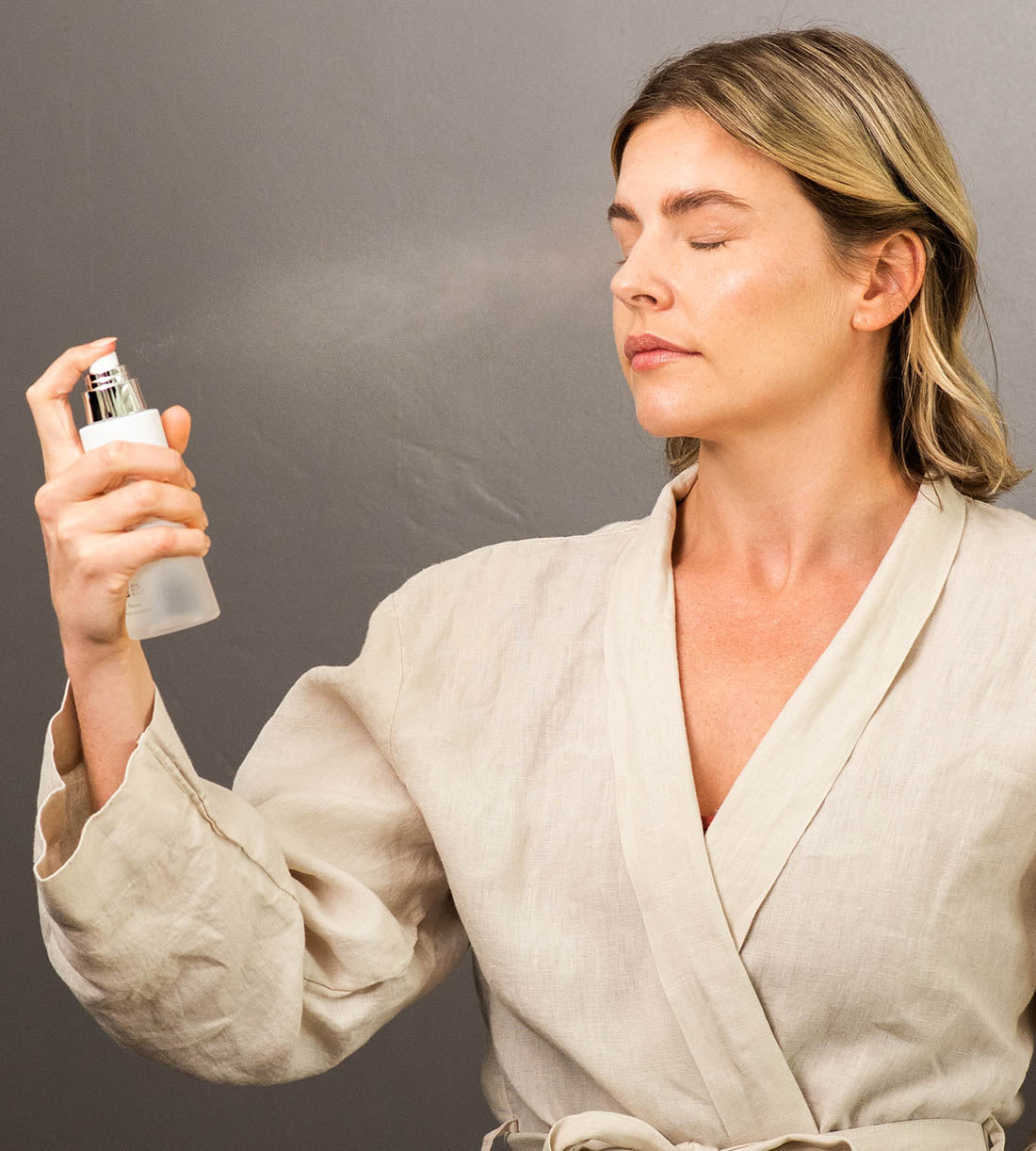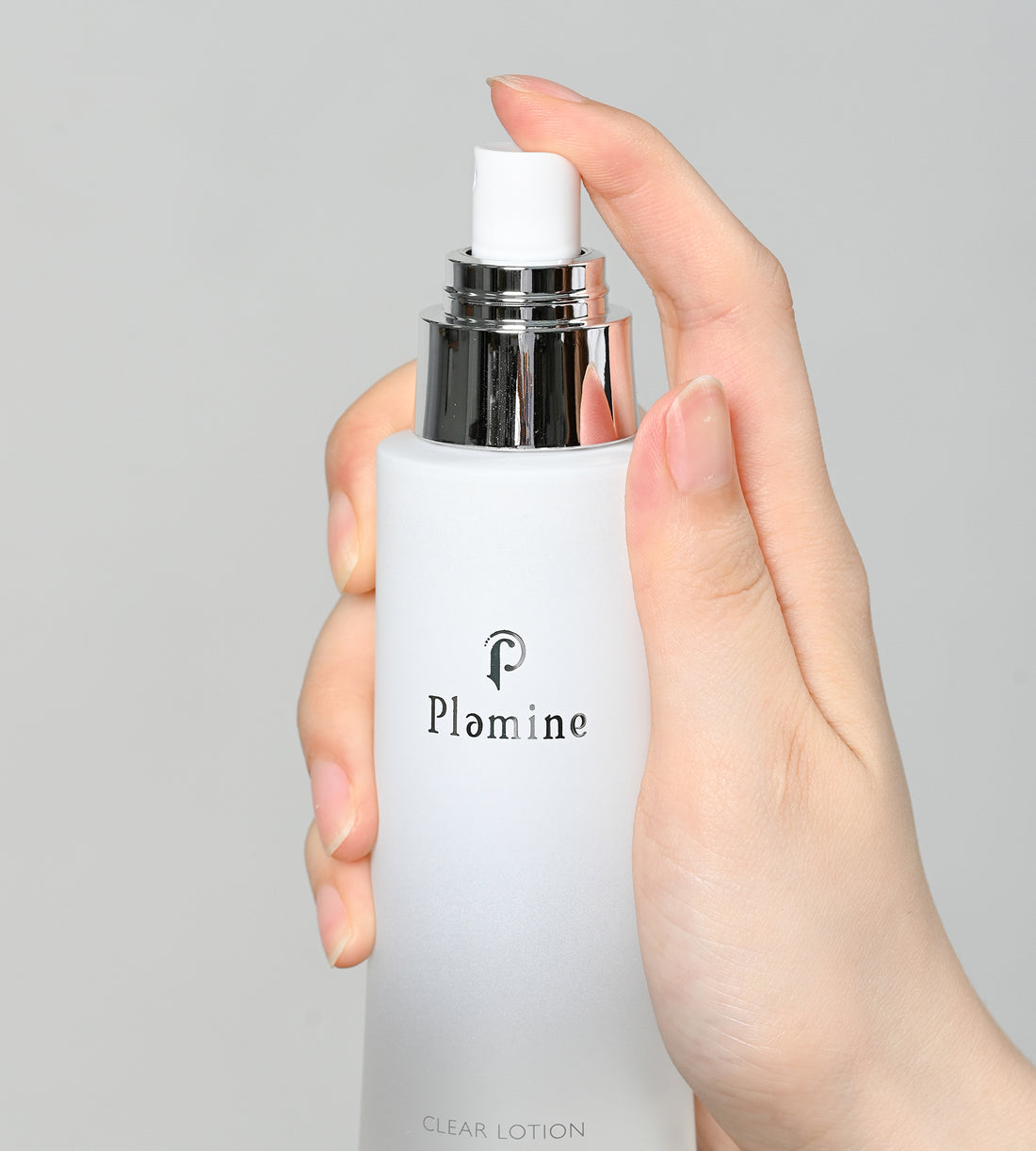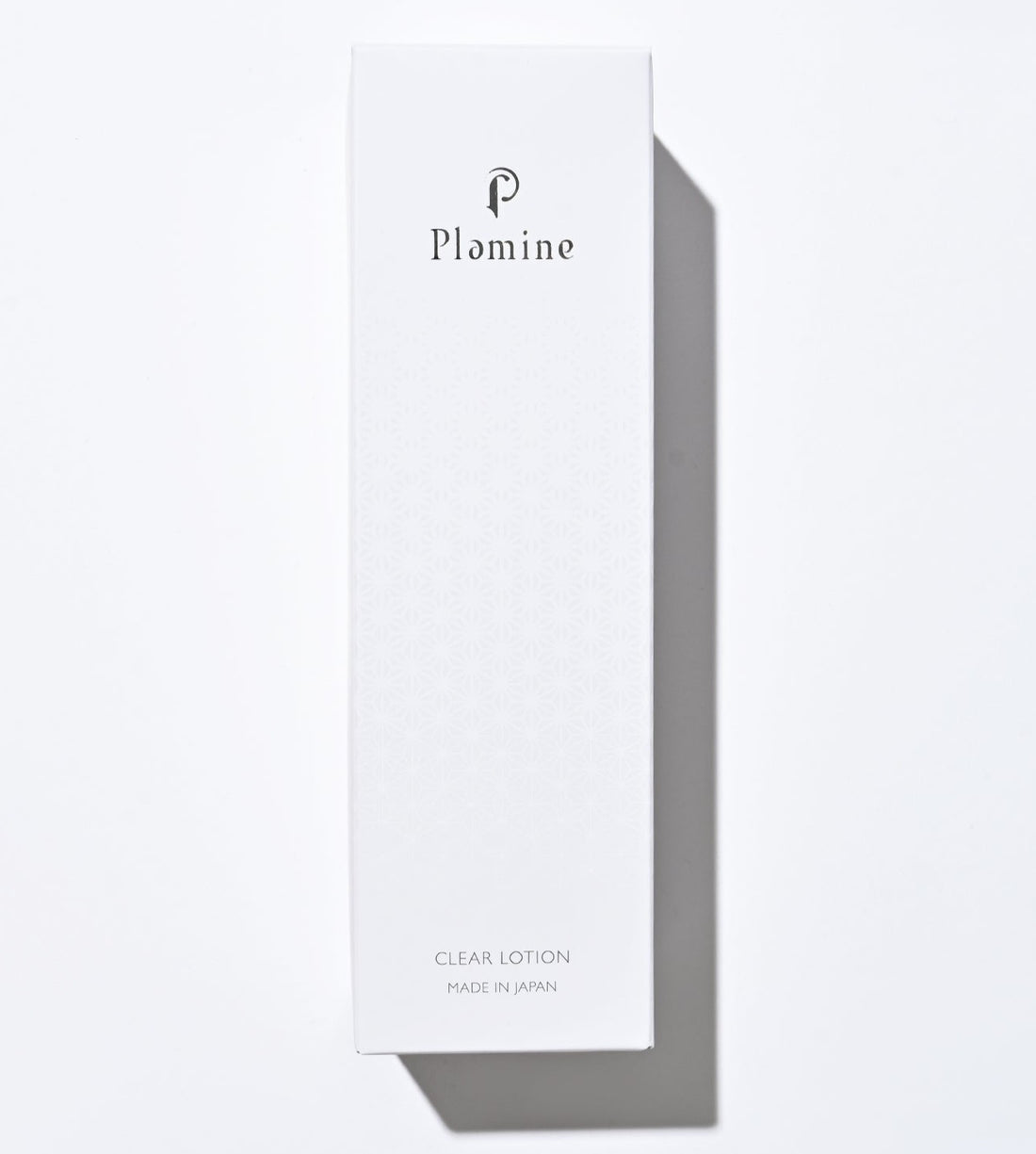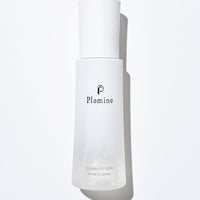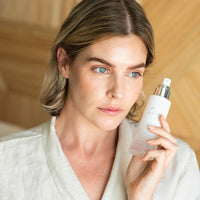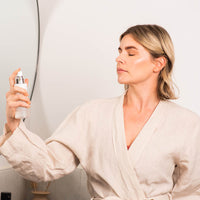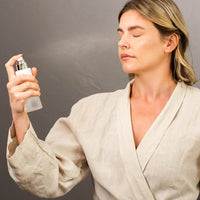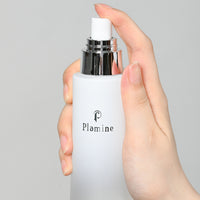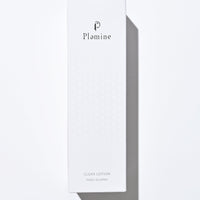 Plamine Clear | Hydrating Face Mist from Japan
SKU#: kz-021
Get the most from beauty products by enhancing absorption with a hydrating facial mist. This antioxidant-rich Japanese mist preps skin for a flawless appearance.
ACTIVE INGREDIENTS: Fullerene
A hydrating face mist that enhances skin absorption, helping you get the most from active ingredients within beauty products.
This conditioning and moisturizing Japanese toner works to prepare the skin for future products and makeup. It's also a refreshing way to recharge the skin and awaken the senses.
How can you get the most from your beauty products? By aiding the absorption of active ingredients. A few spritzes of Plamine Clear preps the skin for optimal product absorption while delivering other skin-loving ingredients. This Japanese toner is formulated with Fullerene, a powerful antioxidant 172x more potent than Vitamin C, and Enantia Chlorantha Bark Extract that regulates sebum production, refines pores, and balances the skin.

One spray delivers a lightweight fusion of Grapefruit Extract that invigorates the senses and sets the stage for whatever is next in your skincare routine.

Normal, Dry, and Combination Skin
Made in Japan. Paraben-free. Contains no artificial coloring or fragrances. Size: 120ml
Key Ingredients

Fullerene
Delivers abundant antioxidants and anti-aging benefits while preventing breakouts and tightening pores.
---

Grapefruit Extract
Helps refine skin texture and balances the skin.
---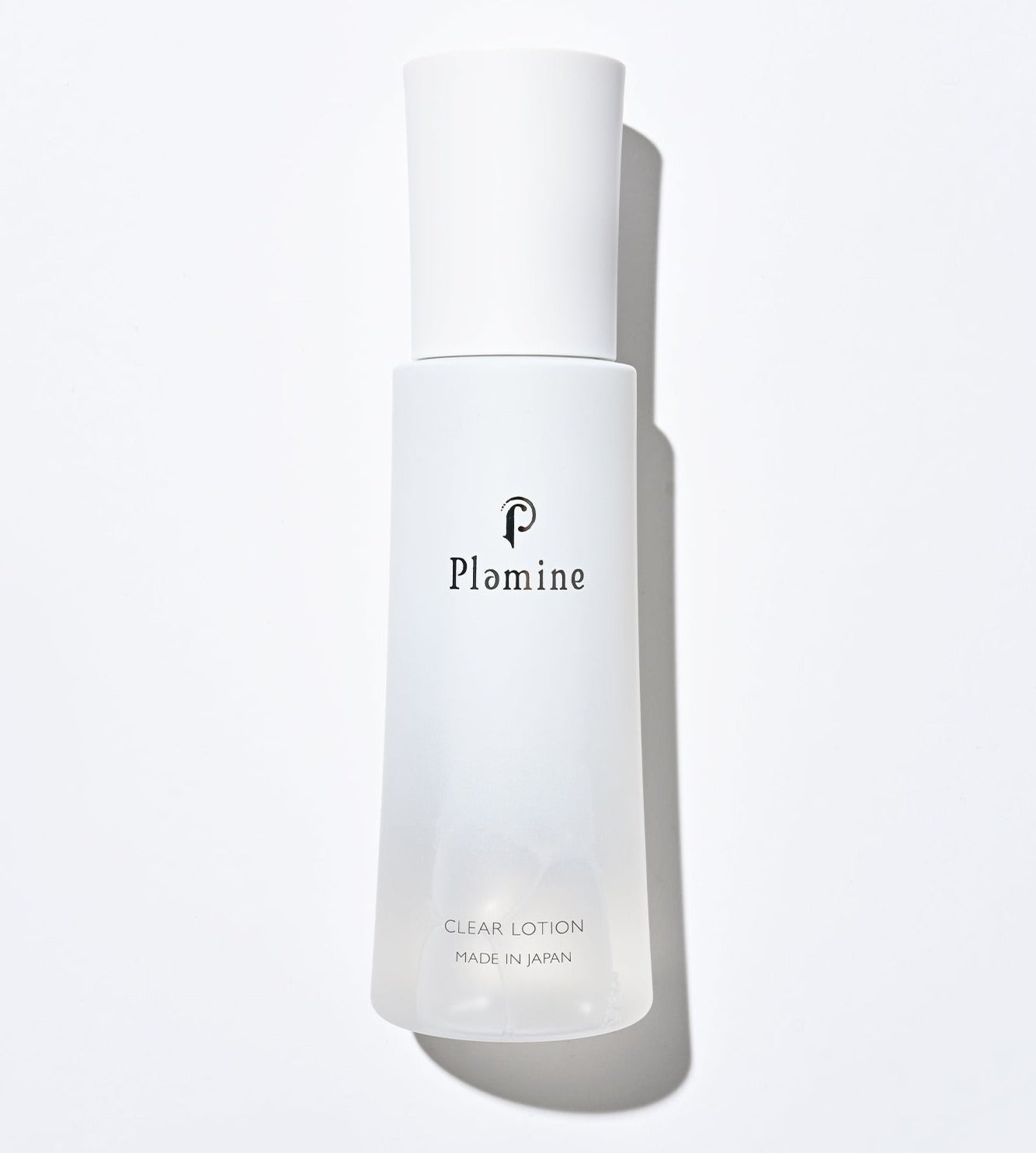 Enantia Chlorantha Bark Extract
Helps regulate excess sebum production to reduce acne and prevent breakouts.
---

Jujube Fruit Extract
Provides additional antioxidants to help balance and protect the skin.
---
How to use
Spray toner directly onto the skin with eyes lightly closed, about 20cm from the face. Or, spritz it onto one hand and firmly pat the palm into the face.
We recommend 3 to 5 push-presses to thorougly cover the entire face.
This product is for step 3 to prep skin for moisture absorption.