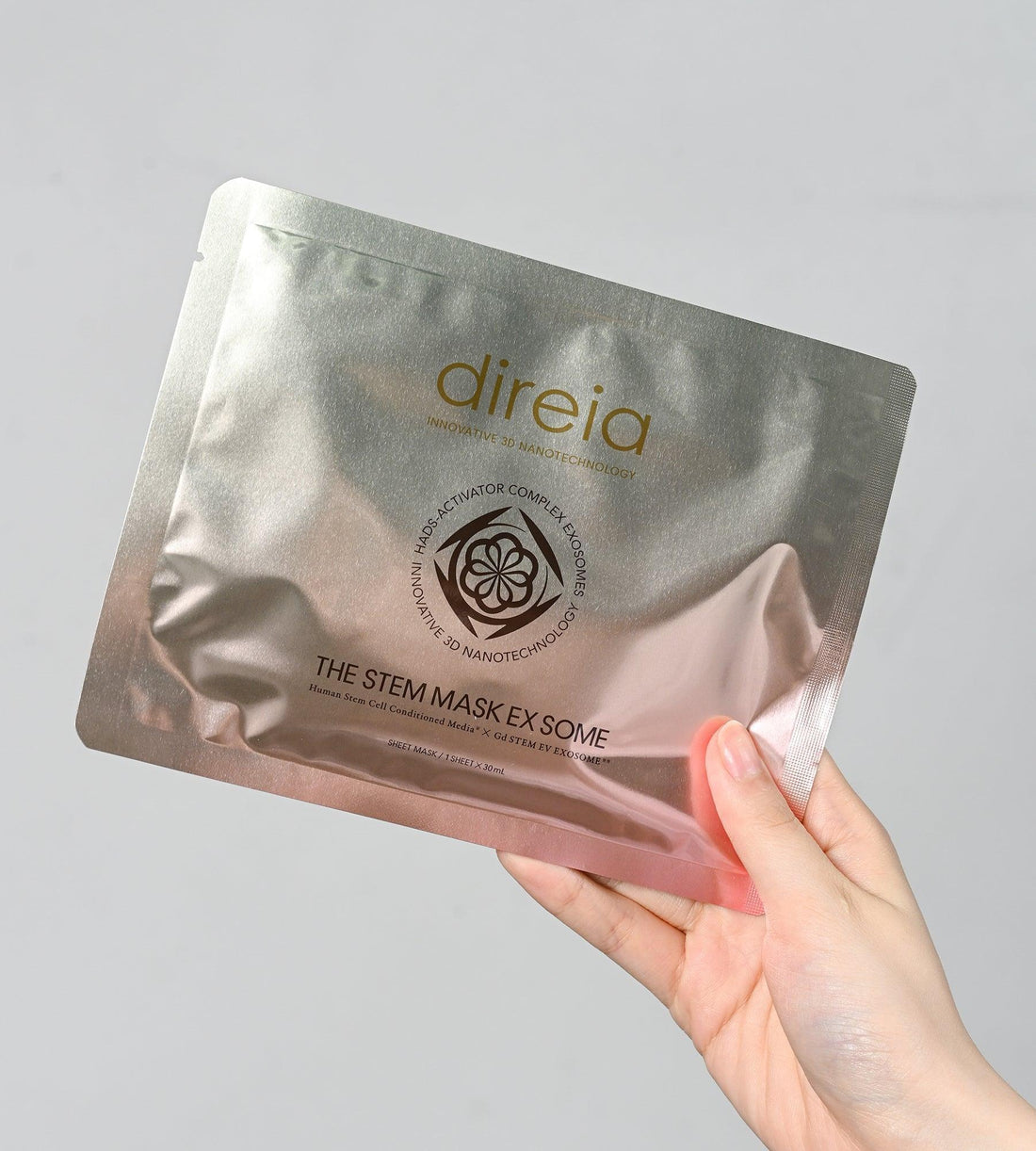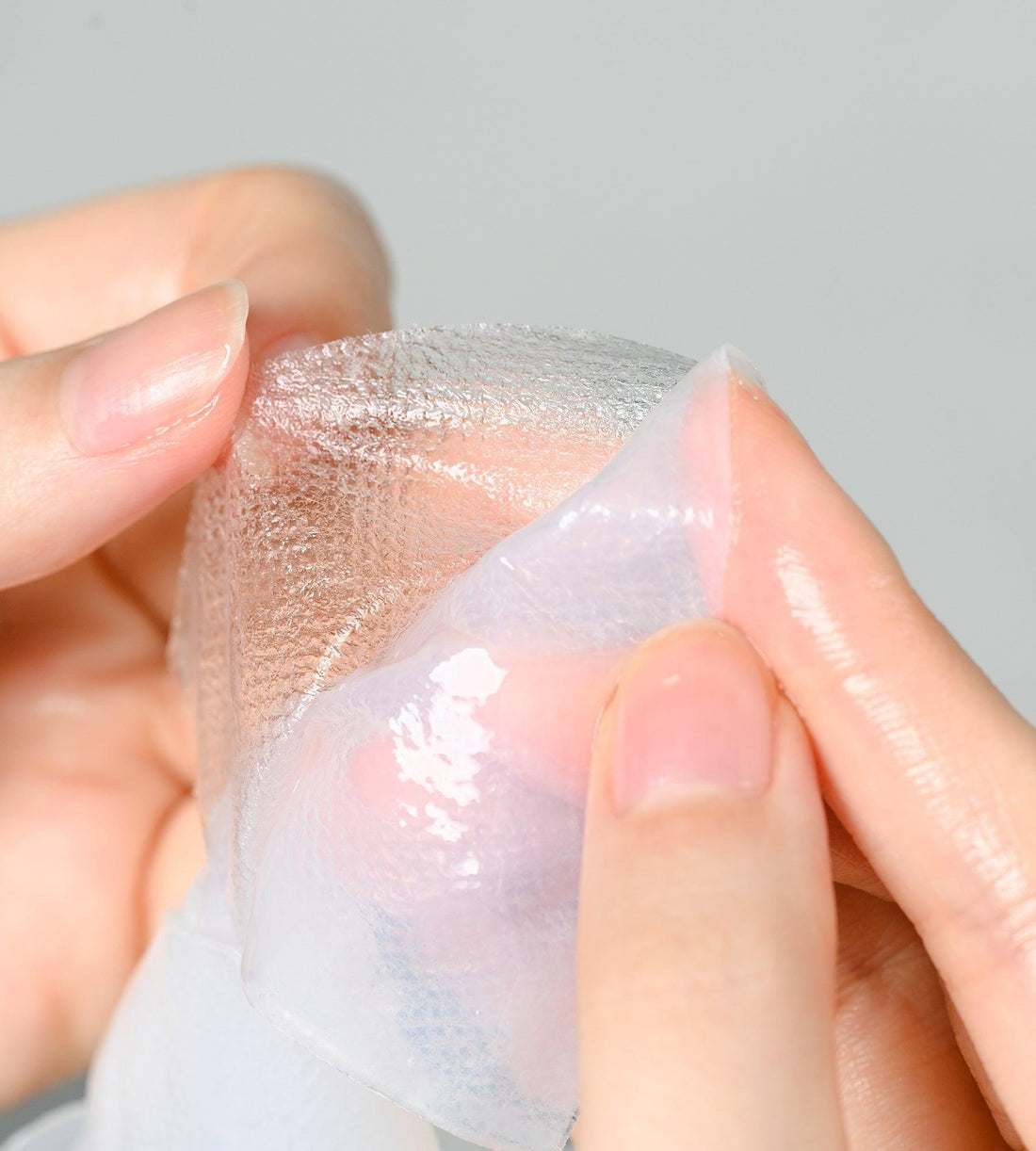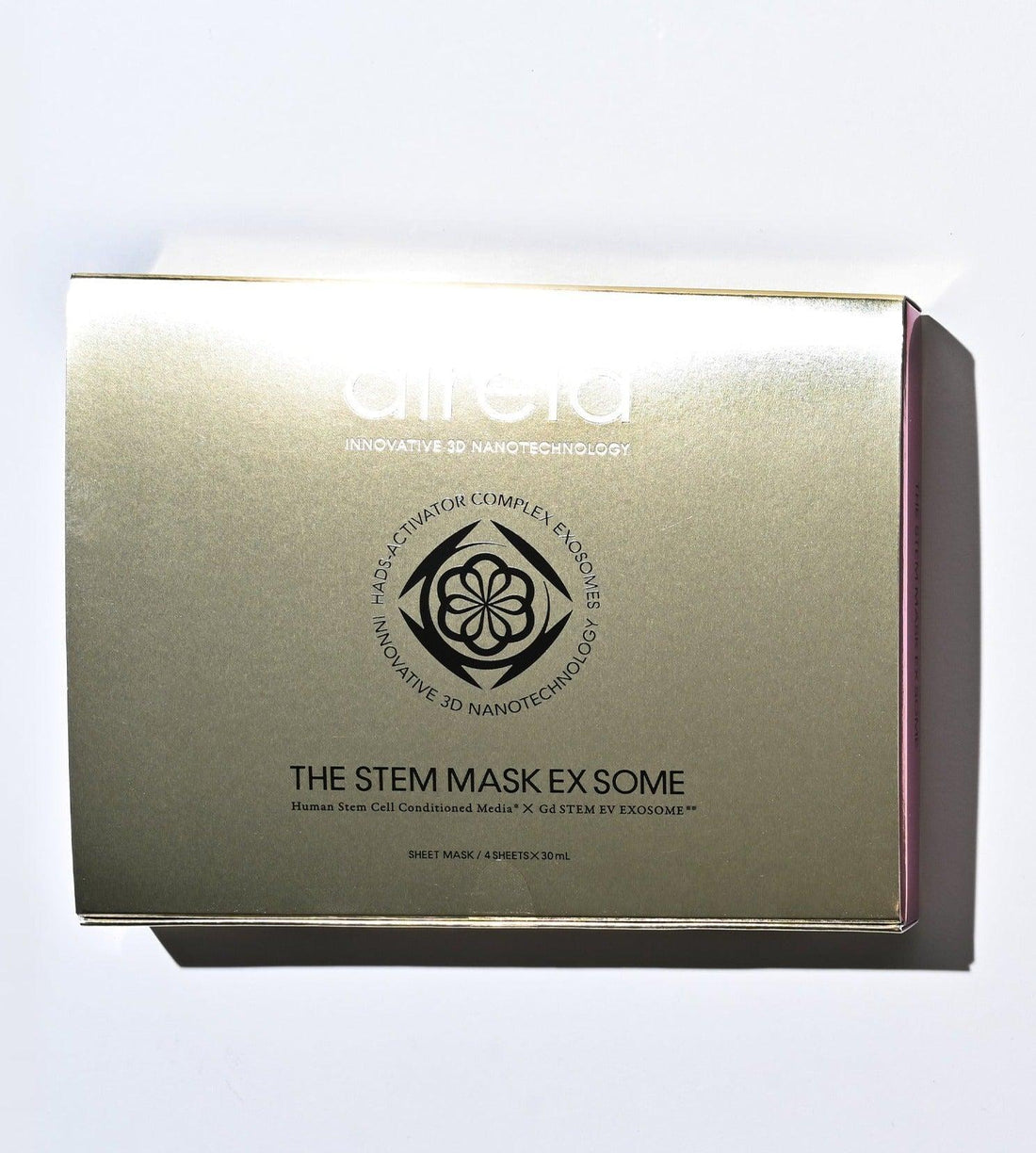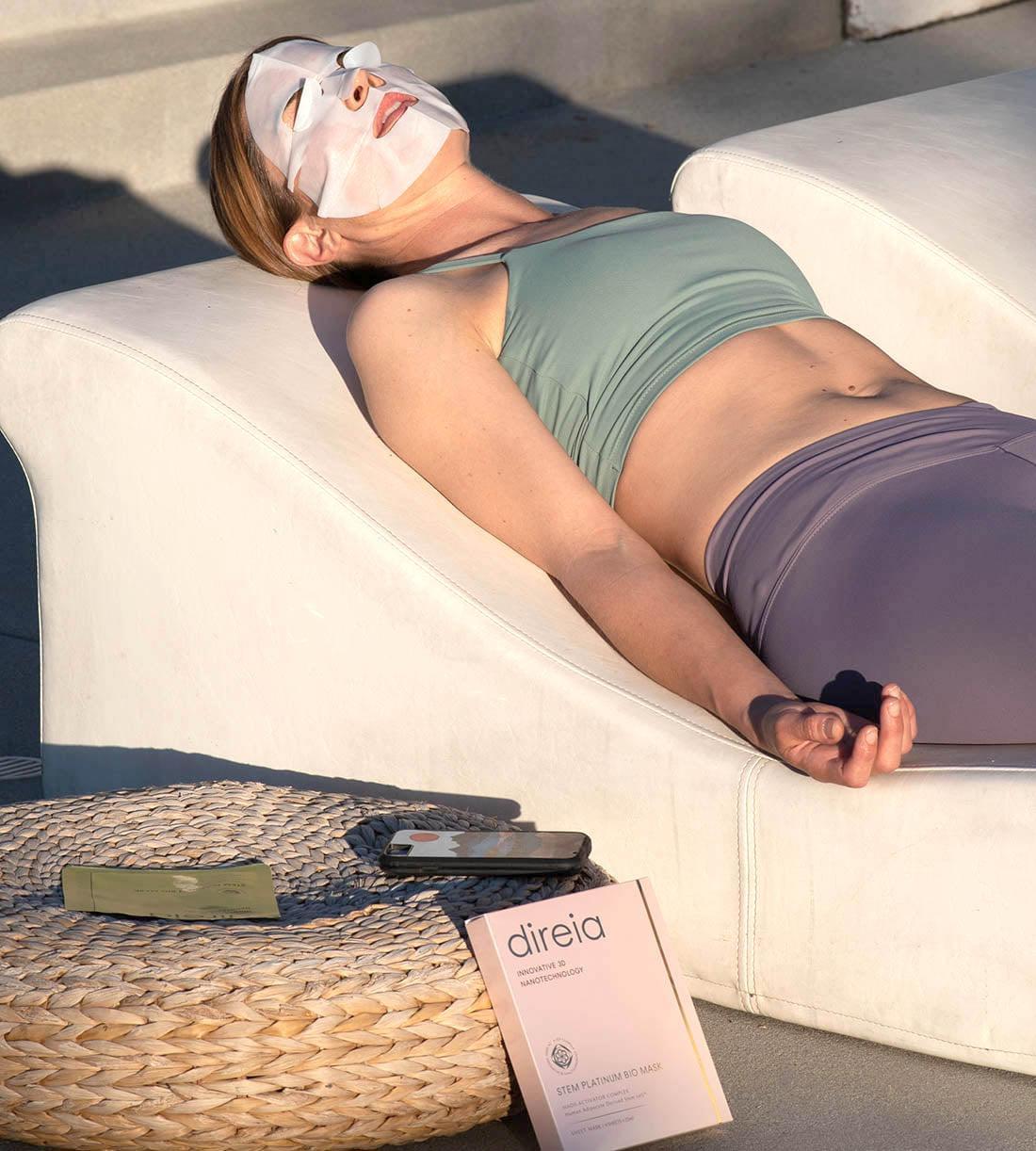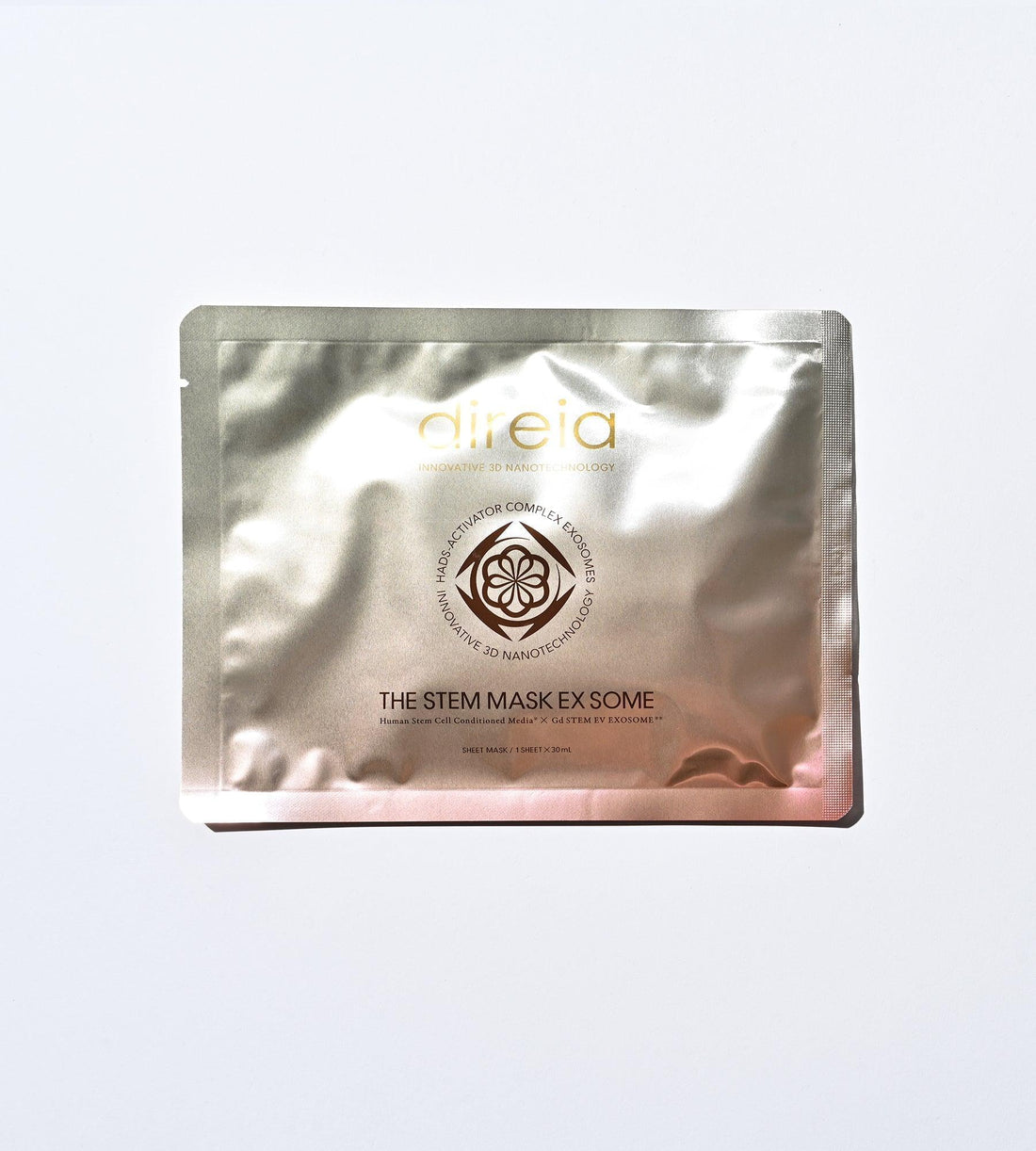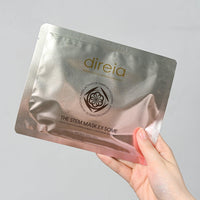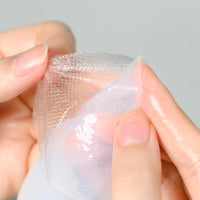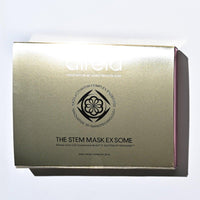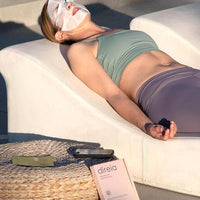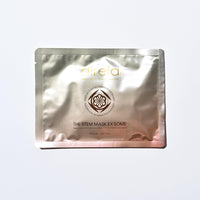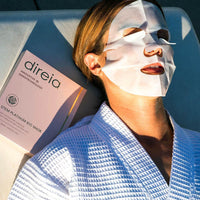 Direia's Stem Platinum Bio Mask | Japanese Stem Cell Masks
SKU#: kz-057
Instantly rejuvenate dull, aged skin with advanced stem cell masks. Made in Japan, these sheet masks are concentrated with powerful active ingredients to restore radiance.
ACTIVE INGREDIENTS: Collagen, Vitamin C, Lysine (Amino Acids), Oligopeptide, Stem Cell, Tocopherol (Vitamin E)
An anti-aging sheet mask with stem cell technology.
Sheet masks are a beneficial addition to any skincare routine, but Direia's Platinum Bio Mask is a level above the rest. These highly concentrated facial sheet masks are soaked with a solution brimming with stem cells and other bioactive ingredients that deeply and effectively rejuvenate the skin. Renew the face and bring back lost radiance with a brighter, more youthful complexion.
Cutting-edge cosmeceutical technology from Japan has revealed that stem cell cultures are impressively effective at improving and reversing the signs of aging. As pores open to absorb the nanotechnology of the stem cell mask, the skin's surface is covered in other anti-aging, antioxidant-rich ingredients. There are concentrations of Oligopeptides, Vitamin C derivatives, Progeria and Chronoline that work below the skin's surface. Collectively they rejuvenate cells, boost collagen production, increase cell turnover, and smooth the skin's surface for long-lasting hydration.

To rejuvenate skin from the outside in, use this sheet mask once or twice per week. It's beneficial for all skin types and ideal for those suffering from the signs of aging and skin fatigue.
Made in Japan. Alcohol-free. Paraben-free. Silicone-free. Fragrance-free. Contains no artificial colors or mineral. Inculdes 4 Sheets x 25ml.
Key Ingredients

Stem Cell Extract
Helps promote cell turnover and increase collagen production.
---

Ascorbyl Propyl Hyaluronate
A vitamin C derivative that promotes collagen production and provides a brightening effect.
---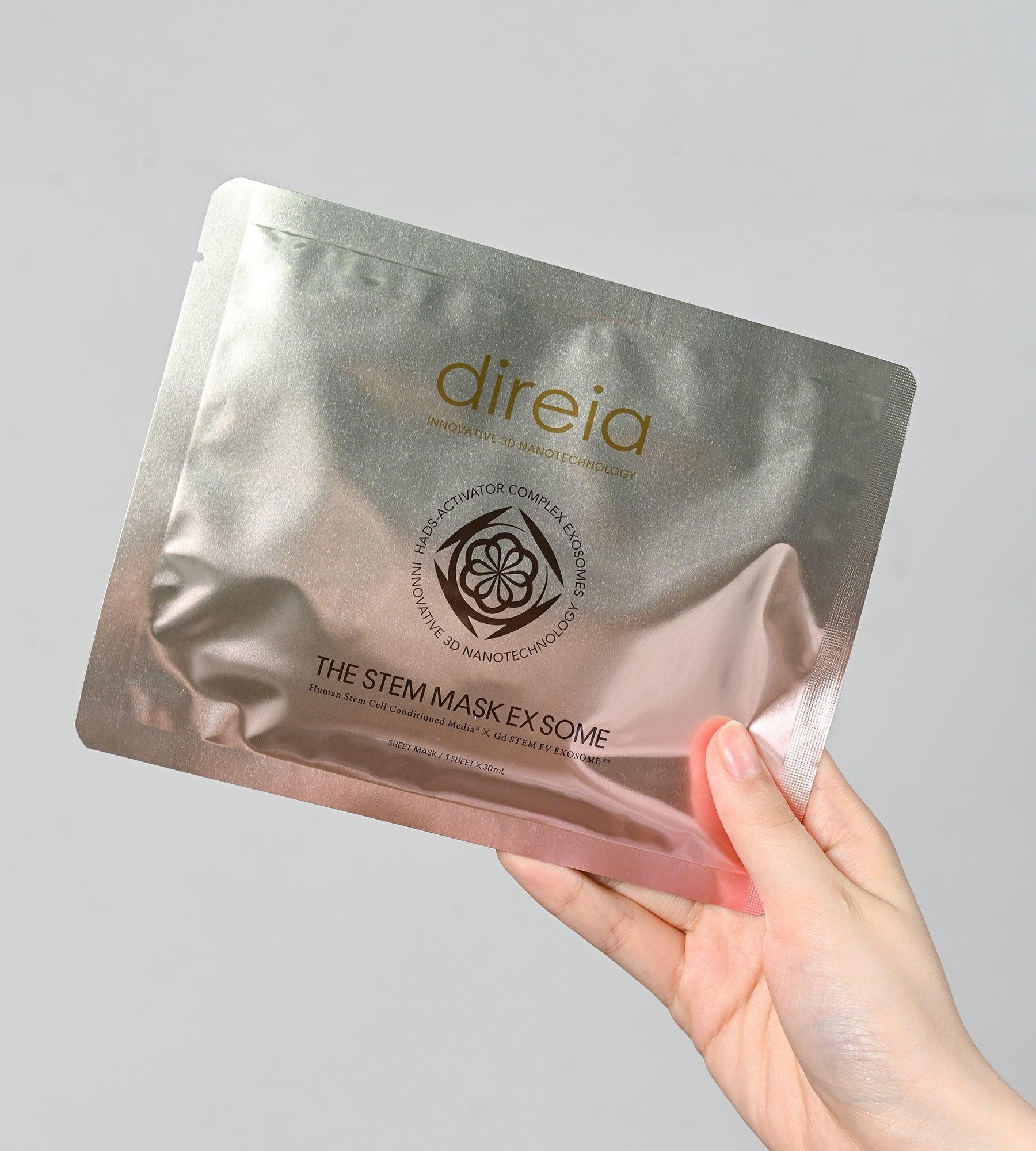 Oligopeptide
Helps boost collagen for plumper skin.
---

Geranium Robertianum Extract
Helps prevent inflammation and photoaging.
---
How to use
After cleansing skin, remove the outer layer of the three-layer mask and press onto the face. Once it's in place, remove the second layer. Leave on for 10 to 20 minutes, then slowly remove the mask and gently massage the remaining serum into the skin. For best results, use this mask 1 to 2 times per week.
This product is for step 4, the serum and treatments step.