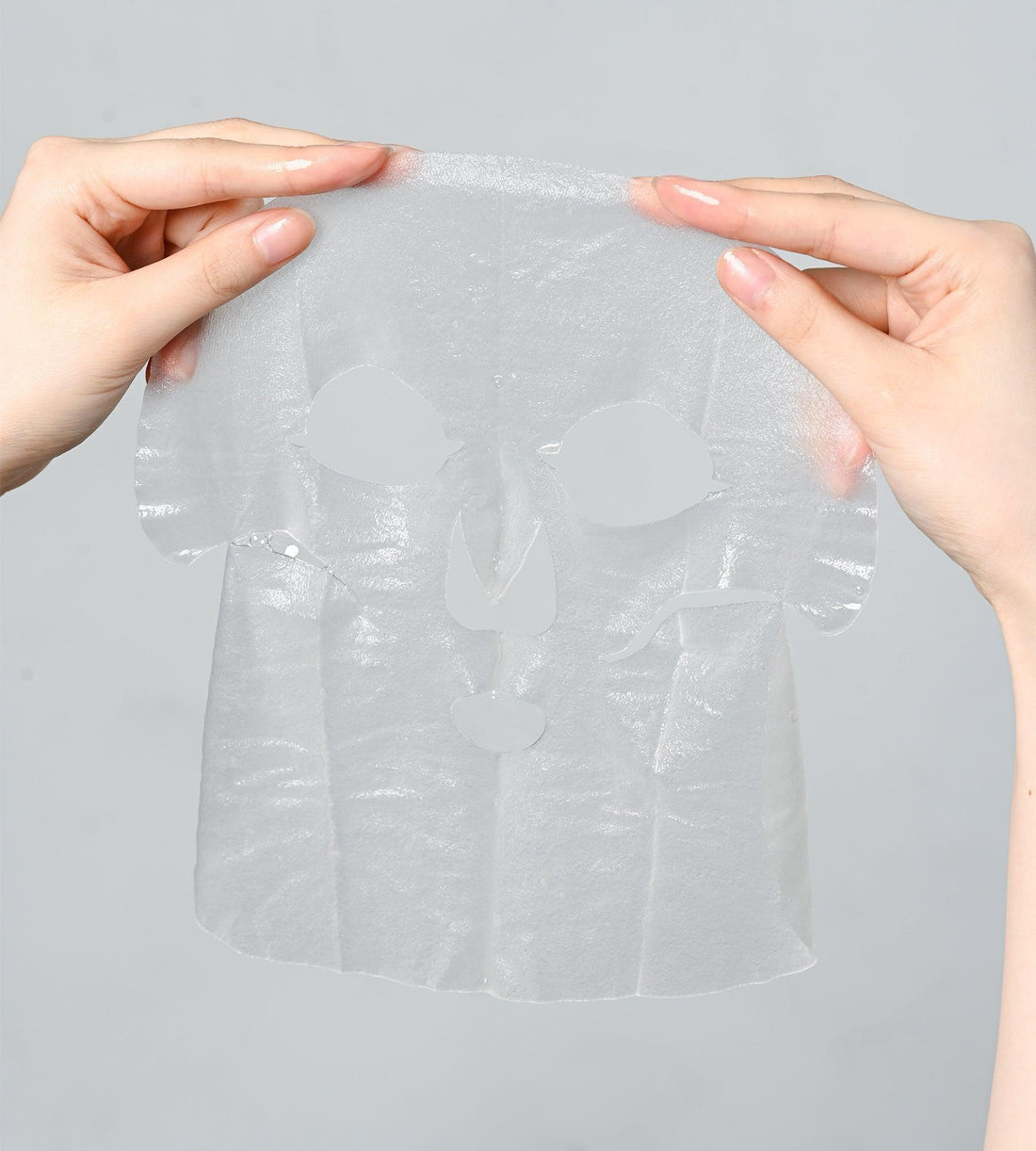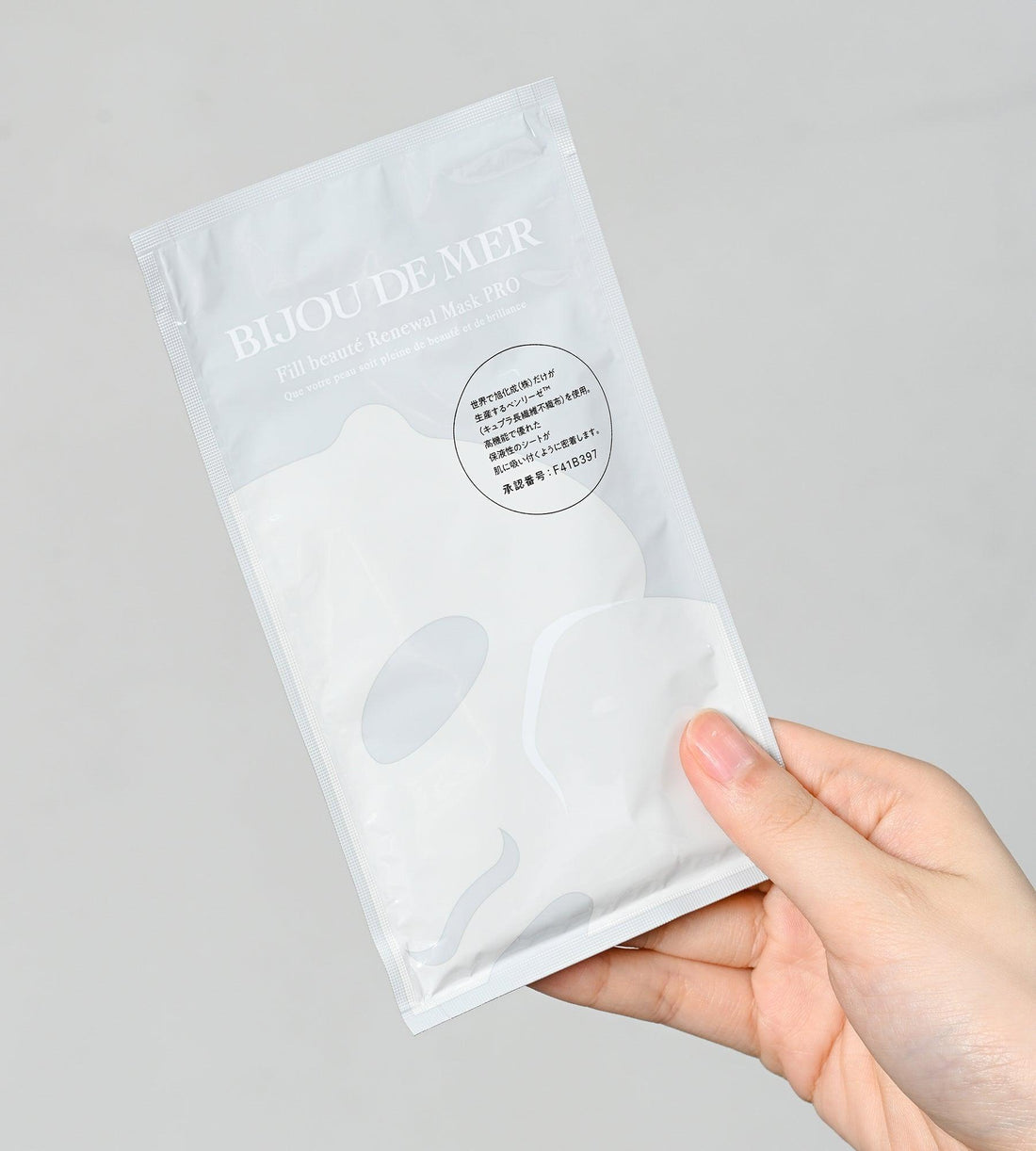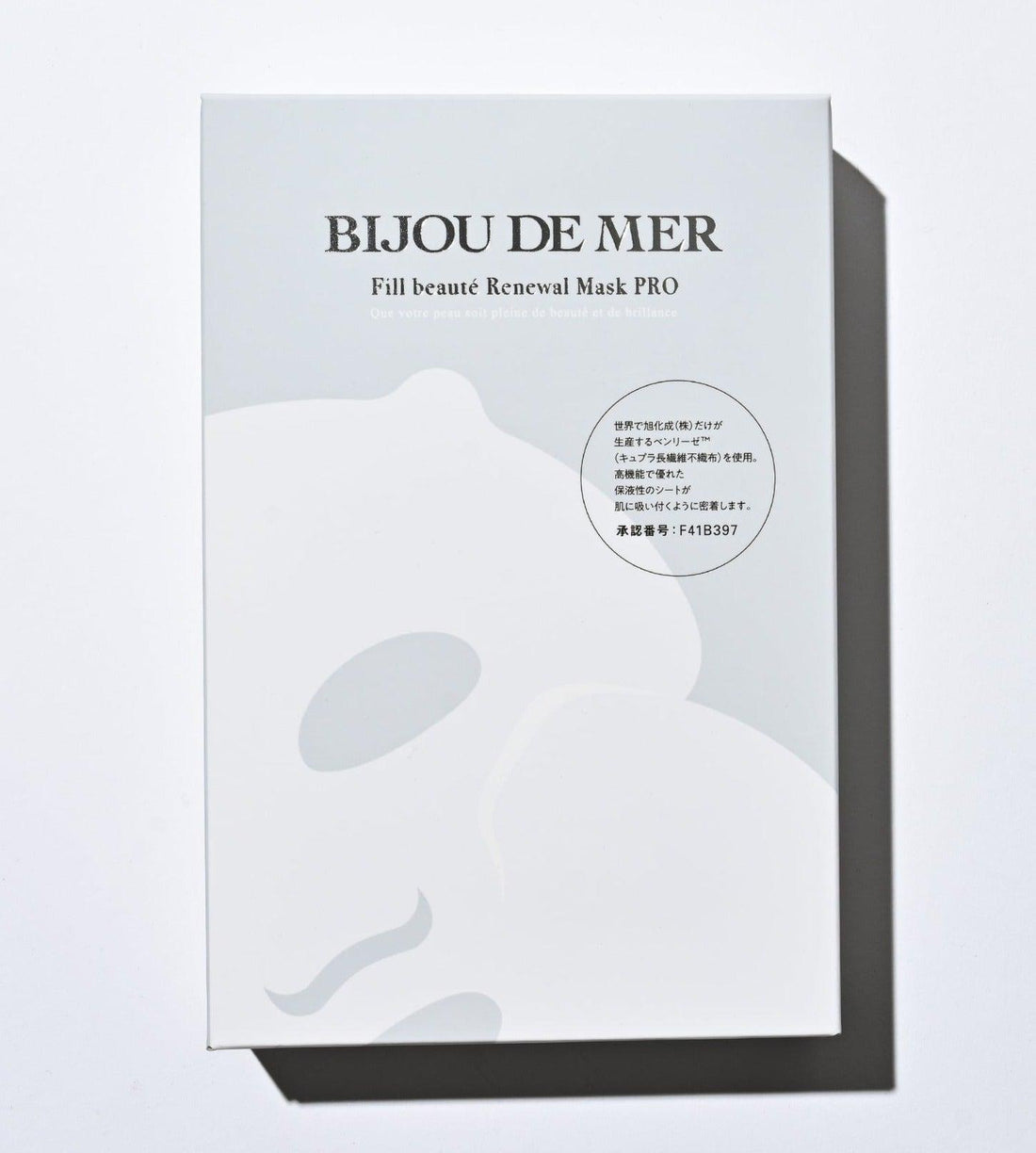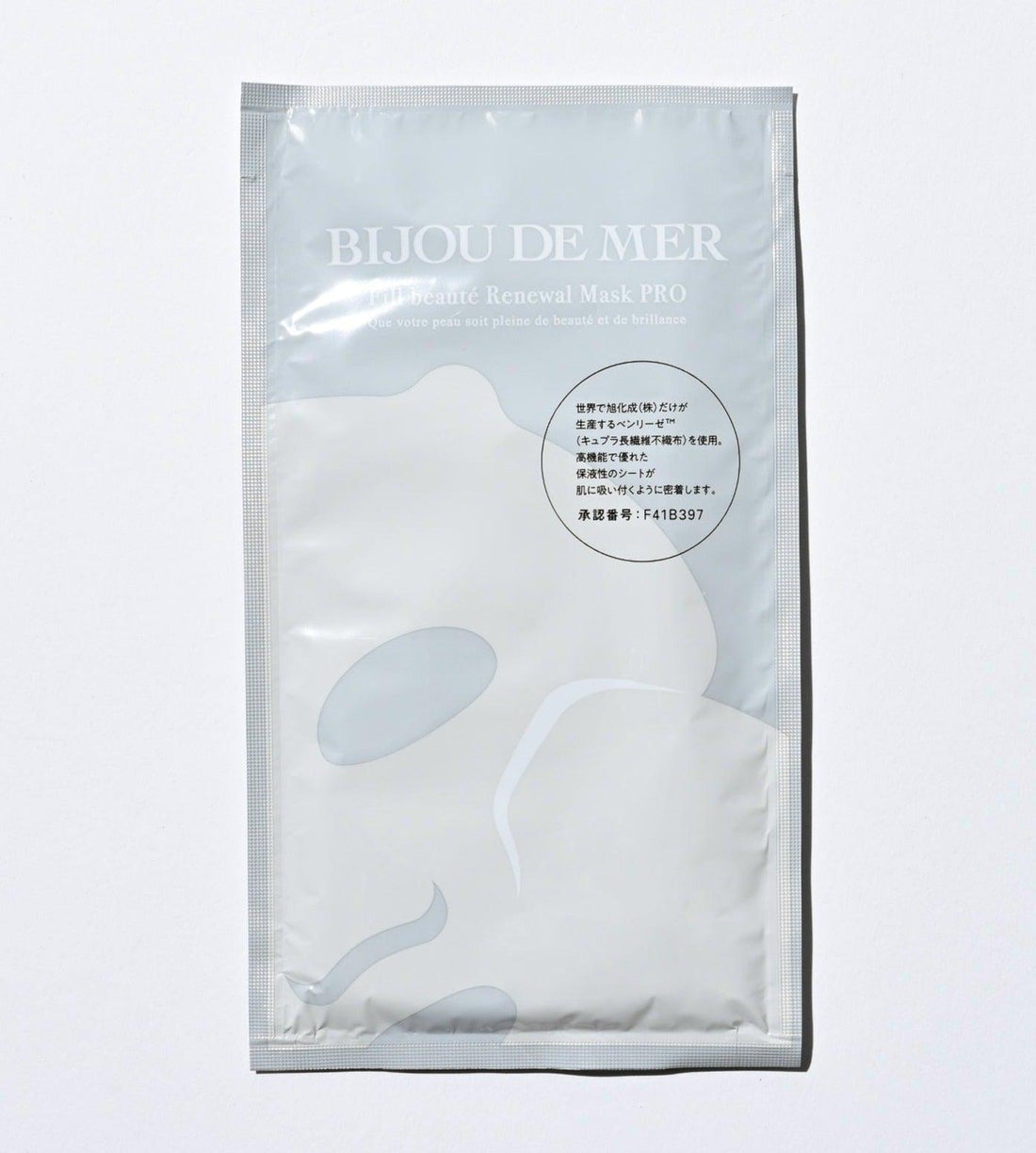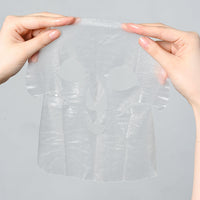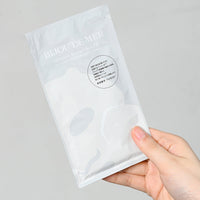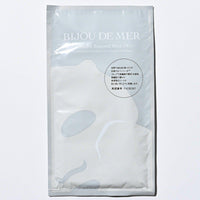 Fill beauté Renewal Mask PRO
SKU#: kz-044
A hydrating sheet mask for supple skin
ACTIVE INGREDIENTS: Collagen,Fullerene,Hyaluronic Acid,Oligopeptide,Stem Cell
A hydrating sheet mask infused with natural marine extracts for firmer, more supple skin.
This facial sheet mask is formulated with multiple natural marine extracts. Alteromonas Ferment Extract hydrates and soothes, Red Algae Extract provides powerful antioxidant benefits, and Rainbow Algae Extract helps brighten and even out skin tones.

+ Helps hydrate and soothe the skin
+ Provides antioxidant benefits
+ Helps brighten the skin
+ Evens out skin tone
Made in Japan. Includes: 30ml × 5 Sheets
Key Ingredients

Alteromonas Ferment Extract
Hydrates and soothes the skin.
---

Rainbow Algae Extract
Helps brighten dark spots and provide an even complexion.
---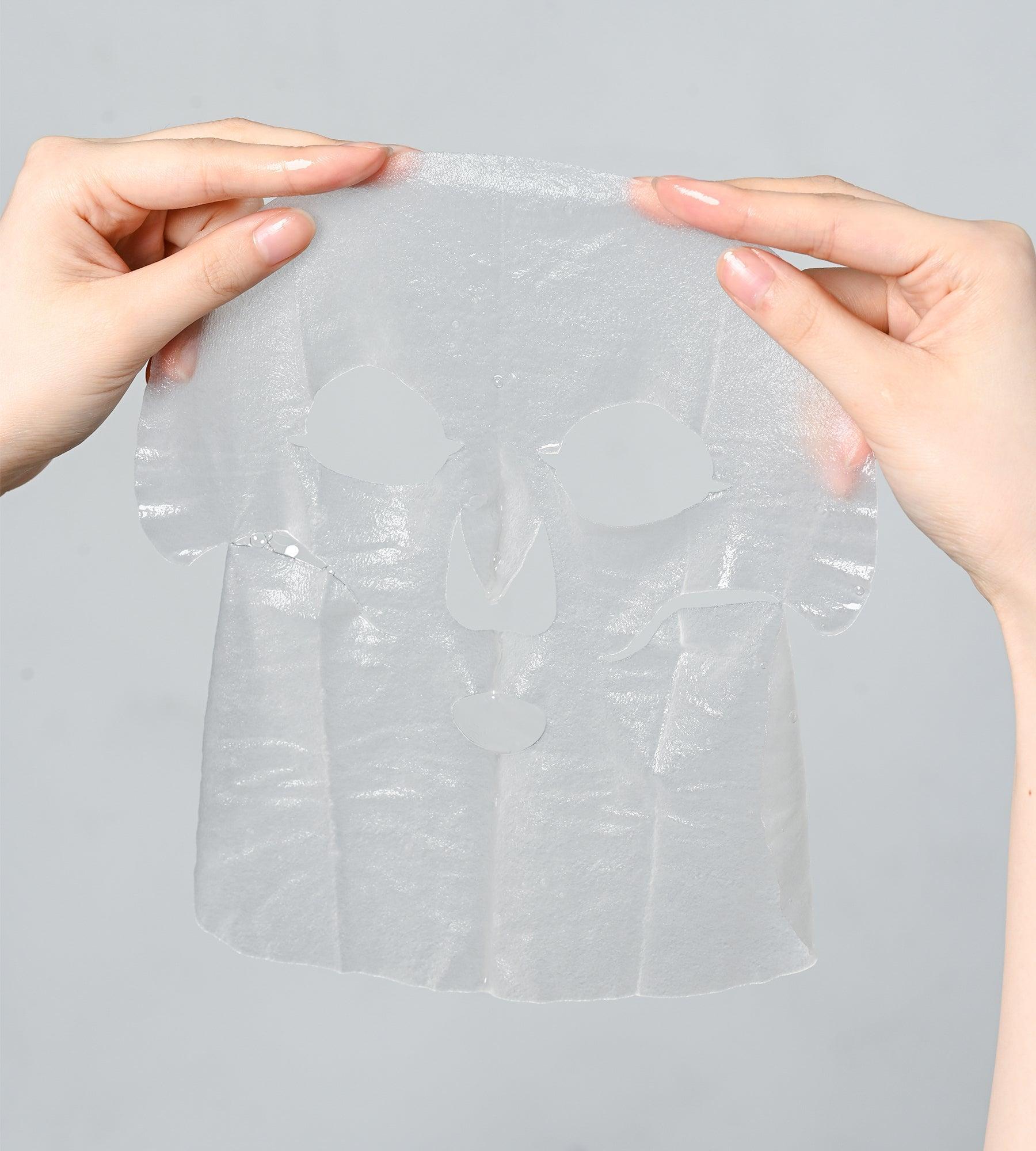 Red Algae Extract
Provides hydration and antioxidant benefits.
---

Apple Stem Cell Extract
Helps reduce wrinkles and reverse aging.
---
How to use
1. Apply face lotion. Remove mask from the bag and spread by holding the tab part of mask. Align mask to the position of the eyes and adhere the top sheet to face. 2. Align the bottom sheet to the position of the mouth and adhere sheet to the tip of the chin. Detach the slits on the cheek areas, hold sheet on both sides, and allow sheet to adhere to face by pulling up towards the temples. 3. Remove mask after 10 to 20 minutes, and gently blend remaining liquid on the skin using palms of the hands. Apply any emulsions and creams after using mask.
This product is for step 4, the serum and treatments step.